This shop has been compensated by Collective Bias, Inc. and its advertiser. All opinions are mine alone. #RestEasySolutions #CollectiveBias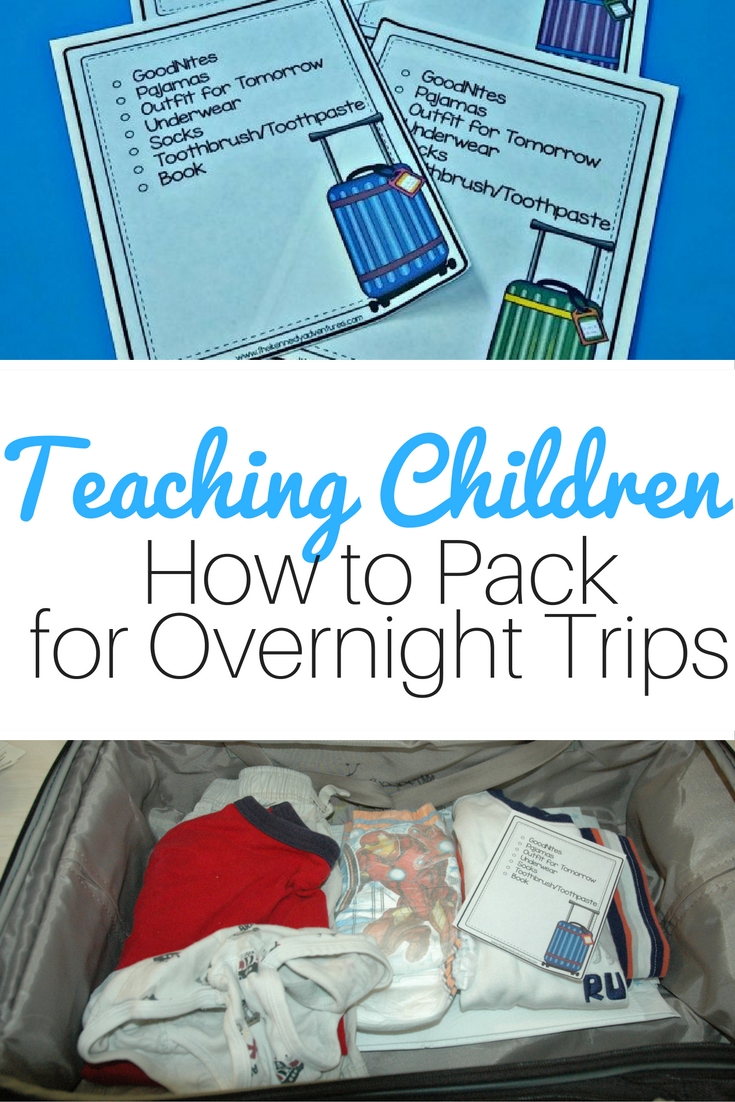 Around here, I try to foster independence in my children from an early age. With many small ones underfoot, I need my kids to take responsibility for some of their activities and outings. One easy way we do this — teaching kids to pack for overnight trips. By leading them through the steps, you can be sure that they won't forget the things they need — from GoodNites to toothbrushes, they'll be covered!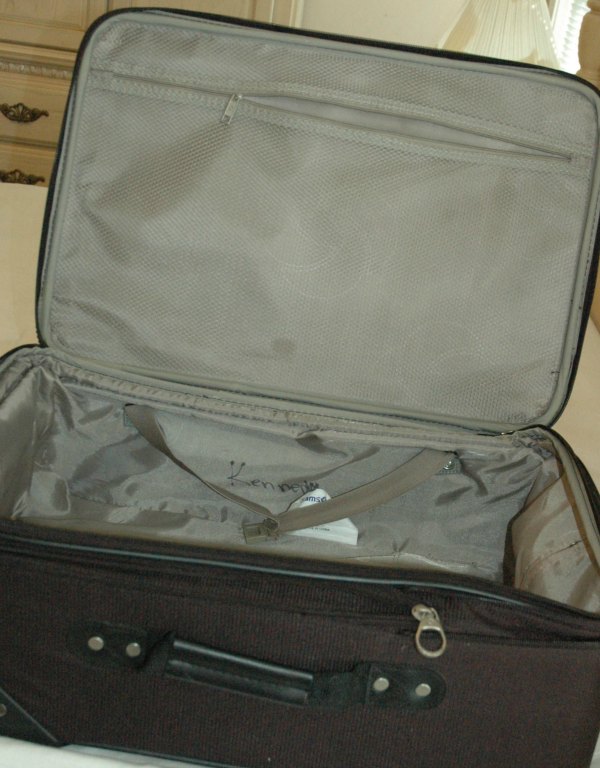 First off — you'll have to find a bag so that your child can pack their things. For an overnight trip, you could even use a backpack. My children tend to use our family suitcases. It makes them feel like world travelers!
Then, we go over what we might need. I allow them to get the packing started on their own, then we sit down together to discuss what they might have left out. Many times, they start out with more than they need (like a giant bottle of shampoo, or 6 pairs of pants).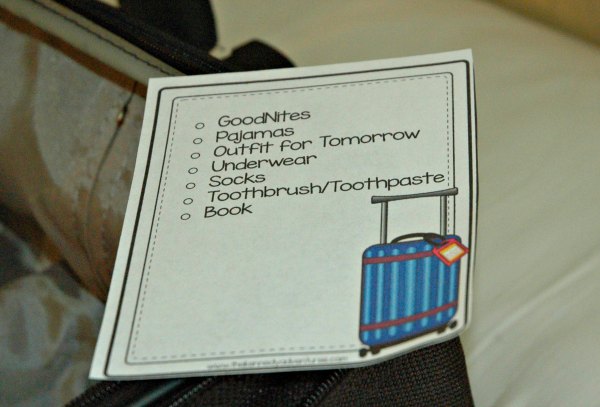 Most visits are short, so they'll only need a few things. We start with the basics, then add on from there.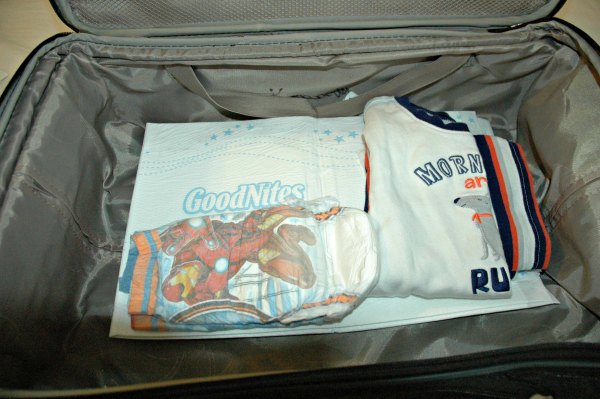 Two of my children still struggle with staying dry overnight, so you'll always see GoodNites in our luggage.
My son knows to pack his GoodNites Bedtime Pants. They're thin enough to fit and move like underwear, but with zoned protection where he needs it.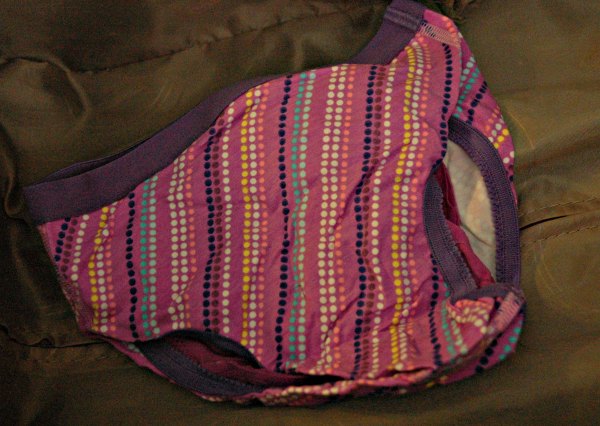 My daughter prefers her GoodNites TruFit Underwear.
These are machine-washable underwear, with absorbable, disposable inserts for overnight. Like the GoodNites Bedtime Pants, they come in colors and patterns for both boys and girls.
If it's a new environment, I'll send along GoodNites Bed Mats for extra security and peace of mind. These are waterproof, disposable, with 4 adhesive strips that hold the pad in place.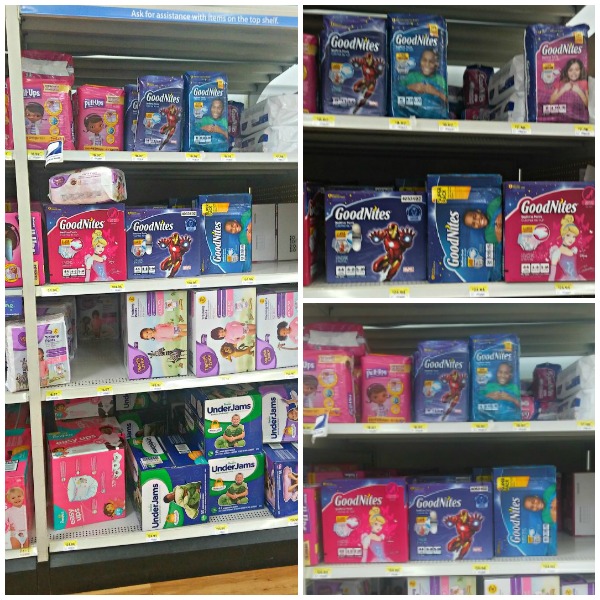 Ready to stock up? You can find these at your local Walmart.Don't forget your coupon for $2 off at Walmart while supplies last Be sure and check back for more chances to score.
Mom Tip: If you have a child who has issues with bedwetting, please let your hostess know. Chances are, she's dealt with it before, or knows a family who has. It happens in 1 in 6 children ages 4-12, after potty training ends.
We take a relaxed approach about it, but I help our children maintain a sense of privacy and protection by using our GoodNites products.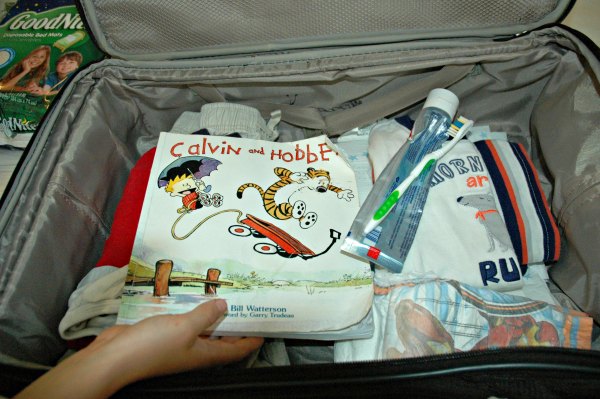 If your child is staying away from home for the first time, they may be a little anxious. Even if my kids are heading to familiar territory, I always encourage them to take a little piece of home.
Books are a huge part of our family life, so my children often want to take a favorite story with them on a trip.
Mom Tip: If your children take a lovey, story or favorite toy along for their sleepover, give the hostess a heads up. This way, she'll make sure your child doesn't leave anything special behind.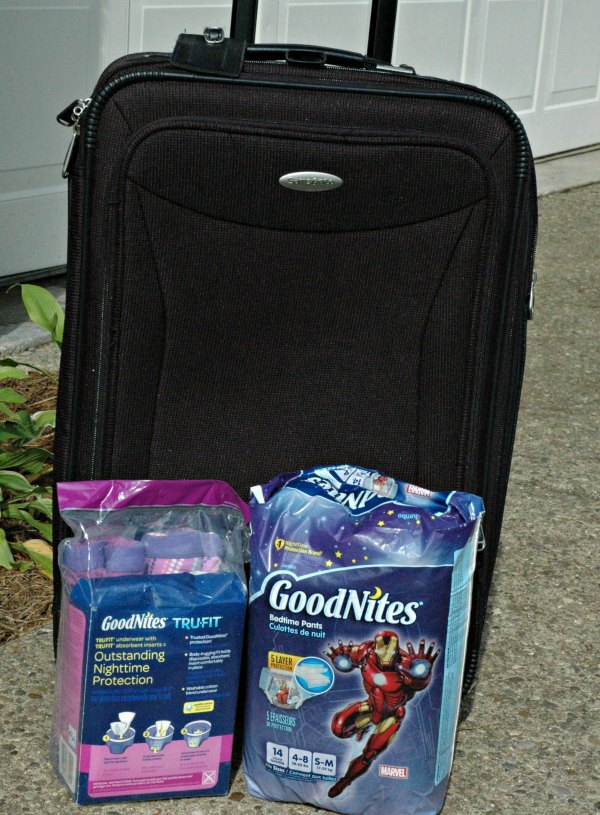 Once my children have packed everything up, I do a final check. Then, they zip up the suitcase and they're responsible for getting it to the car. This prevents younger siblings from unpacking the suitcase. (I don't know why suitcases are so fascinating here! If there's one available, it immediately becomes a car or airplane, and the contents quickly dispersed around the house!) It also keeps Mom from (ahem) forgetting the suitcase.
Hey –it happens.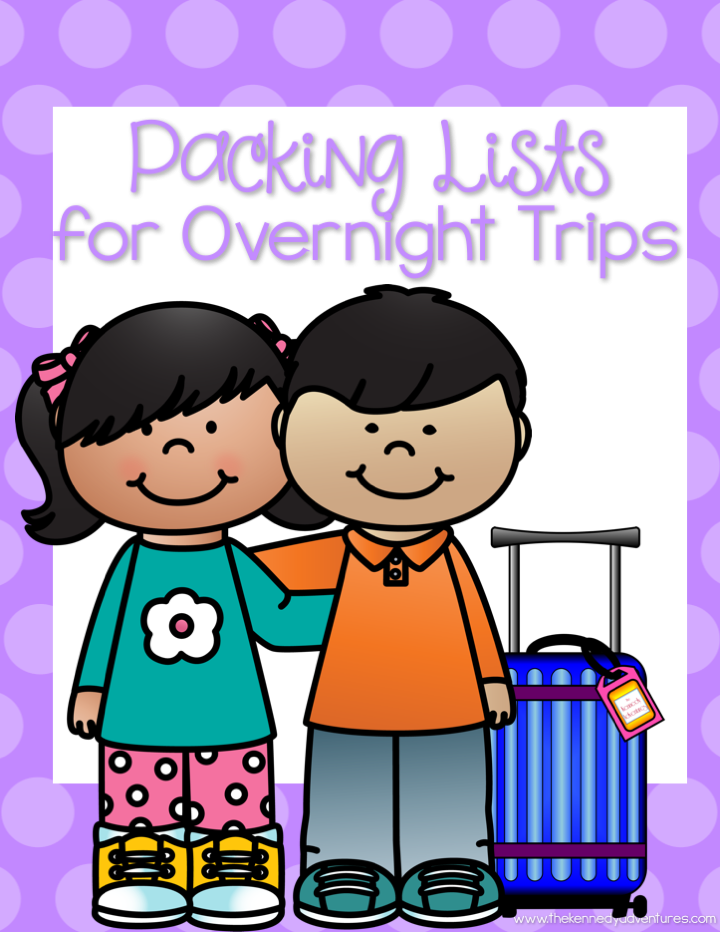 To help our children double check their overnight bags, I created a printable checklist. This includes all of our must haves.
To grab your copy, just click the image above. Print it out, laminate it, and attach it to your suitcase for easy reference.

How do you teach your children life skills, like packing for overnight trips? I'd love to hear from you!