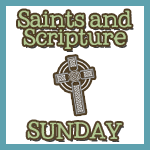 Romans 12:5-7
so in Christ we, though many, form one body, and each member belongs to all the others.We have different gifts, according to the grace given to each of us.If your gift is prophesying, then prophesy in accordance with your faith; if it is serving, then serve; if it is teaching, then teach …
Looking over the calendar, we passed right over St Elizabeth Ann Seton's feast day on January 4th. In my mind, she's a go to saint for those of us who are homeschooling.
Born in New York in the 1700, she was raised in upper class New York society. Despite her social background, she lived a simple, quiet life. She married her husband, William Seton, in 1794. Shortly after they were married, William's father died, leaving the couple to care for William's many brothers and sisters. The family later moved to Italy in an effort to rescue their ailing shipping business as well as William's health.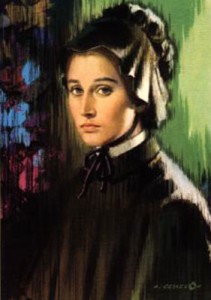 After the death of her husband, she joined the Catholic Church and later established the first free Catholic school in America. She is also the foundress of the Sisters of Charity in the United States. She is the first canonized saint born on U.S. soil.
There is no doubt in my mind that homeschooling is the right decision for our family, but it's one of the most challenging things I've put on my plate. My youngest daughter and I are very much alike … strong willed, outspoken, with tempestuous spirits. On days that we clash, instead of beating my head against the desk, I'd be a bit better off to offer up a prayer to Mother Seton, asking for her intercession.
Link your Saints and Scripture post up below, and be sure and visit the other participants to spread the word.
Looking for other faith filled link ups? I'll be stopping by Scripture and a Snapshot, Sunday Snippets, Spiritual Sundays, Hear it on Sunday, Playdates with God,Word Filled Wednesdays, Walk With Him Wednesdays, iFellowship, Planting Mustard Seeds, Good Morning Girls, Inspiration Fridays and Journeys of Faith Fridays.