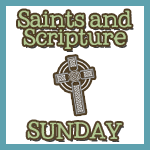 Cast all your anxiety on him because he cares for you.
1 Peter 5:7

I've lived in Kentucky all of my life. In the spring, tornado warnings are commonplace. You learn to pay attention to weather reports, and take cover. I'm afraid of bad storms, but since I've gotten older, I've learned that panicking is NOT helpful.
On Friday, we survived an onslaught of storms that even attracted professional storm chasers to town. Since we had a few hours warning, there was time to prepare. The boys were oblivious, playing outside. Brett and I kept busy,cleaning the garage so that BOTH vehicles would fit inside.
As the sirens sounded the alarms, we headed inside and downstairs. Rachel was with my best friend, on the road to her parent's house a few hours away. We checked in with them, and all was well. Brett made me cry, telling Laura to raise Rachel in our Catholic faith, if anything should happen to us. (that did nothing to ease my mind, of course)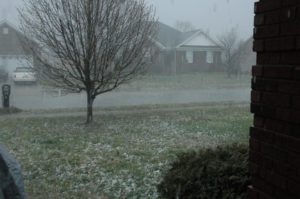 We were only pelted with hail and severe winds in our area. About an hour away in Indiana, towns were devastated. We're definitely counting our blessings — I'm just happy everyone in my family is safe.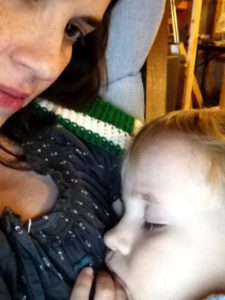 Looking for more faith filled posts? You'll find me visiting Soli Deo Gloria,Sabbath Moments,Scripture and a Snapshot, Sunday Snippets, Spiritual Sundays, Hear it on Sunday, Playdates with God,Titus 2sday,On Your Heart Tuesday,Domestically Divine Tuesdays,Gratituesday,Word Filled Wednesdays, Walk With Him Wednesdays, iFellowship, Planting Mustard Seeds, Good Morning Girls,and Journeys of Faith Fridays.