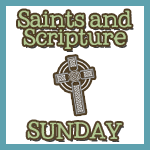 It's easy to only put the best of yourself out for the public eye. I've suffered from many a blog envy, and been refreshed to see/read about folks who have issues.
I am SO NOT PERFECT …. never have been, never will be. Striving for perfection is a fruitless goal, although some of us get on that hamster wheel occasionally. I tend to jump into things headfirst, and think later. Impulsive? Yup … although as I've gotten older, it's morphed into different arenas of life, and thankfully, ones that are not that harmful to me. Nowadays, instead of being in party girl mode, I may take on the challenge of homeschooling Rachel, while the boys are underfoot, or other lofty goals.
I can't help but attempt to strive for perfection in my marriage, and sad to say, fail miserably. I've shared with you that my dear, sweet husband recently went back to work full time — out of the house. The past 4 years, I've been used to Brett being at home,being able to swoop in and rescue me when I get overwhelmed with the Kennedy Kaboodle.
I love all four of my children, but I'll be honest ….. I'm not a patient person, and when the boys throw food on the floor for the one millionth time, Rachel wants to take four dolls, a cup, and a book on a road trip, and Abby comes home and wants to make a 3 layer cake with fondant icing ….. I tend to go a little ballistic.
Bottom line …. after 3 weeks of Brett being gone during the day, I miss him. How do I show him?? By being a snappy, hateful, shrew. Yeah …. that's productive. Leaves nothing in the dust but a bad taste in my mouth, and hurt feelings behind.
So, today's Scripture will be one about marriage …. to remind me to treat my husband with love and respect, and recall that our relationship comes only behind our relationship with God.
Proverbs 12:4

A good wife is the crown of her husband, but she who brings shame is like rottenness in his bones.




Umm, yeah. I would be the shameful, rotten wife this week. Consider this a public apology to my husband, who puts up with me despite all of my numerous faults.
Looking for a model for guidance towards being a better Christian wife? How about St Monica?
I had actually considered her the go to girl for wayward teenagers, but in my research this week, I learned that she is actually considered the patron saint of wives (as well as mothers, alcoholics, and abuse victims).
She was in an arranged marriage, to a less than stellar pagan husband. To add insult to injury, her cantankerous mother in law lived with them as well! Instead of being a bitter nag, her example of Christian living brought both her husband and mother in law to convert to Christianity.
She is better known (at least to me) for her unceasing prayers for her children, particularly St Augustine. Long before he was a saint, he caused his mother many years of grief, due to his immoral lifestyle. Thankfully, St Monica was able to witness his conversion shortly before her death in 387. The majority of information we have about her was gathered from St Augustine's writing.
Go pull out your Bibles and prayer books and join along! Sign in with the MckLinky below, and I'll come visit your blog, to learn from you!