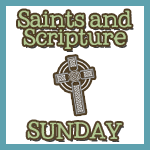 He heals the broken hearted, and binds up their wounds.
Proverbs 147:3
On Tuesday, I held a perfect newborn baby.
Perfectly formed, yet perfectly lifeless.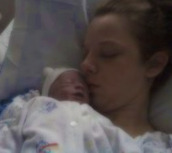 On Tuesday, my sister lost a son, my mother lost a grandson, and I lost a nephew.
The sadness in my family is raw and palpable.
I want to be angry, but for some reason, I can't even make it that far. Praying is difficult, because I can't even find the words. My go-to Rosary fails me, since the only thoughts that come to my mind are, "Help them, Mary. Protect my sister and my mother. Wrap them in your mantle, and love them."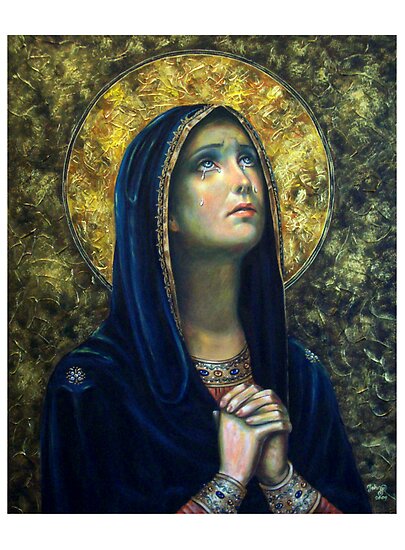 This is a perfect time for me to revisit the Chaplet of the Seven Sorrows. This devotion meditates on the seven sorrows of Our Lady, beginning with the prophecy of Simeon, and ending with the death of Our Lord.
Please continue to keep my family in your thoughts and prayers – it's been a rough week around here.