Happy Monday, everyone!
Thankful for:
A patient husband, who puts up with me despite my grumpy demeanor.
Praying for:
A gentle spirit, to follow Mary as an example for marriage and motherhood.
Pondering:
Homeschooling options for the fall — we're looking at a cottage school for Rachel, and possibly a co-op for the boys. Decisions, decisions.
Listening to:
Home, from Phillip Phillips … I'm contemplating making a labor playlist for this baby, despite the fact that my labors are usually fast and furious. I'm loving things from The Lumineers and Mumford & Sons these days.
A Catholic Mother's Companion to Pregnancy from my sweet friend Sarah Reinhard. If you're a Catholic mother contemplating, or in any stage of pregnancy, this needs to be on your shelf.
Preparing for:
Baby Six — getting the house together is all that's on my mind. I'm trying to get laundry caught up, work on moving Maeve to her toddler bed, and getting all the cloth diapers, onsies and tiny baby paraphernalia all ready to go.
From the Kitchen:
I'm enjoying the fact that my husband is spoiling me with delicious grass fed steaks! YUM!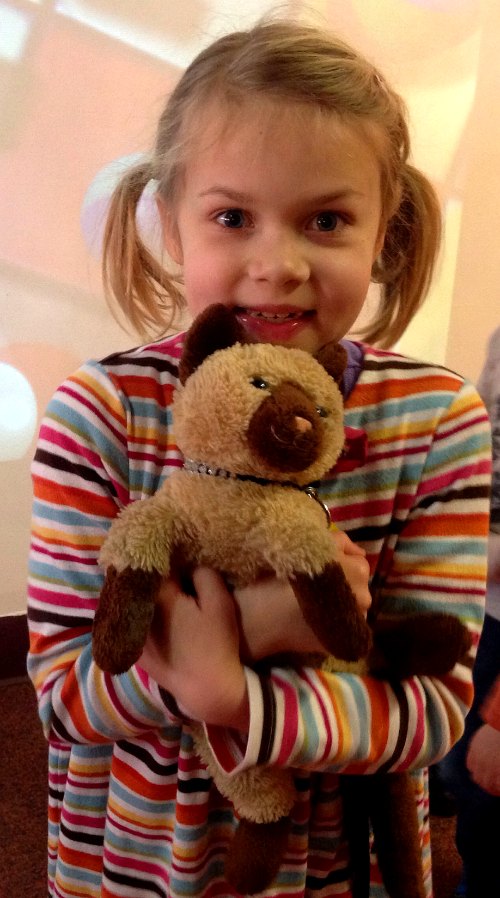 Captured:
On a recent visit to Explorium in Lexington, Rachel loved the Vet Station.
Look What I Found:
Great ideas from some of my favorite friends around the Internet —
Just in time for celebrating Dr Suess, my friend Heidi is sharing her Lorax Activities.
Did you miss this Google Hangout on Homeschool Conventions? It's a must see!
I have a pretty sharp tongue, so this post on things you should never say to your husband hits home for me.
Come and join in the fun at Plain Grace.