We've reached a milestone here, mommas.
My sweet blonde cherub has blossomed into a beautiful young woman. It's hard for me to believe that we started with kindergarten at home, I blinked, and now we're here. In the high school years.
In our area of the country, I have LOADS of friends who homeschool. Networking and support systems are prevalent in the preschool and early elementary years here. As kids get older, our homeschooling circles have gotten smaller and smaller. When we reach the middle school and high school years, the number of homeschooling families seems to dwindle.
Rachel and I had a long talk about this — she's seen her friends move away to other states, while others head back to brick and mortar schools full time. Together, we decided that homeschooling is the very best choice for our family.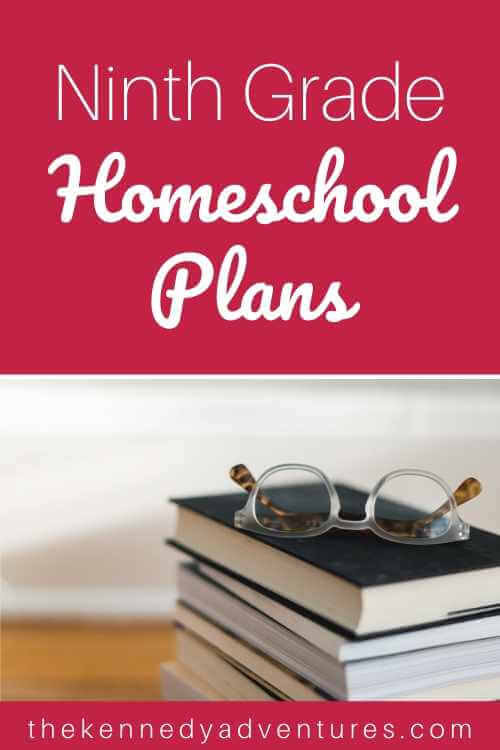 Today, I'm sharing all the things we're doing in our homeschool for high school, with a classical approach. I want to encourage you that you don't have to shoulder all of this on your own.
As Rachel moves into high school, homeschooling is pretty hands off for me. We actually outsource all of our classes, between our local cottage school program (classes one day per week) as well as the Memoria Press Online Academy. I've moved from primary teacher to more of a facilitator. And it's a pretty awesome place to land.
Memoria Press Homeschool – Classical Studies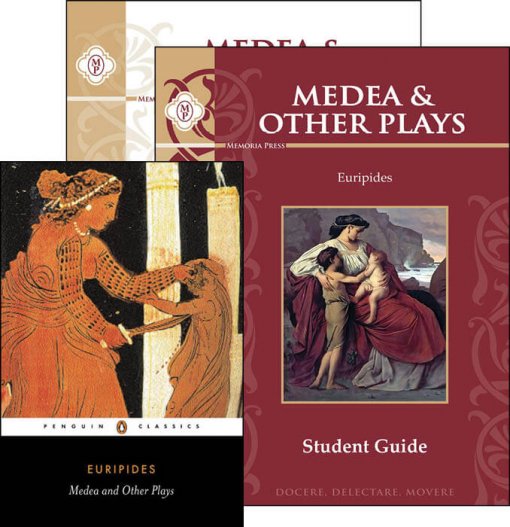 Oresteian Trilogy
Aeschylus was the first of the three great tragic playwrights. The Oresteia is the exciting trilogy about the end of the curse of the House of Atreus. Join Orestes as he seeks to revenge his father's murder, but discovers, along with us, that revenge only begets revenge – that mercy and litigation are the better ends of justice.
Buy Now
We earn a commission if you click this link and make a purchase at no additional cost to you.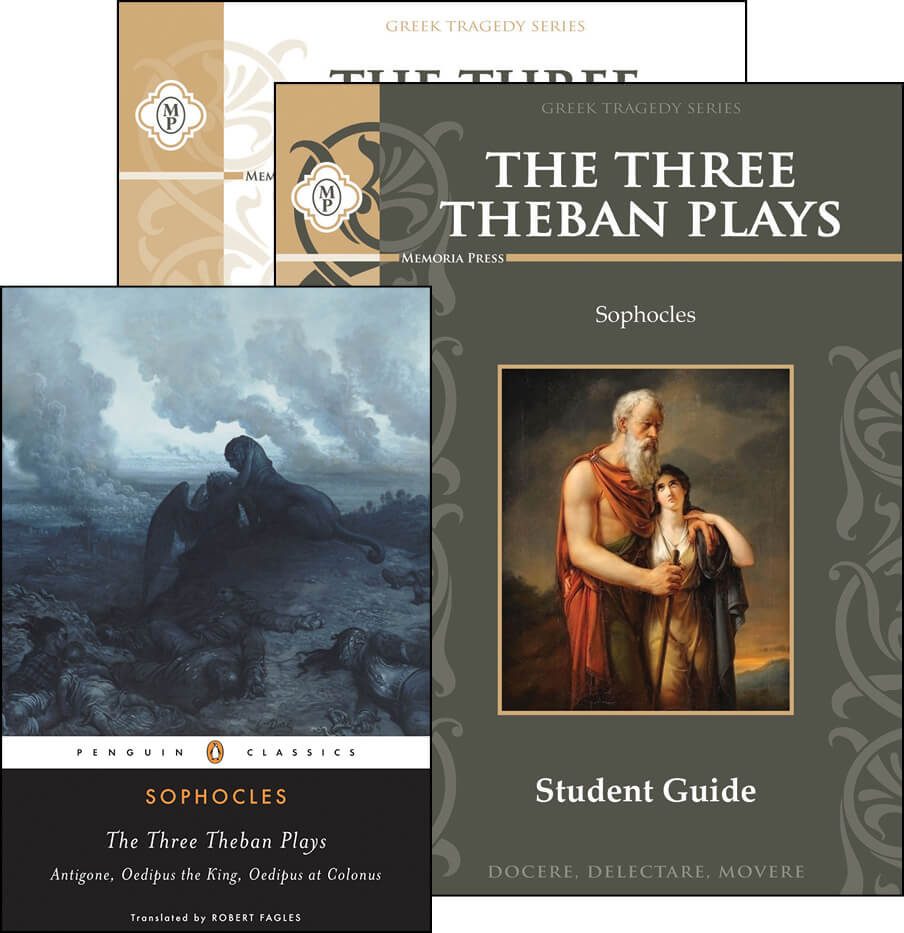 The Three Theban Plays by Sophocles
Sophocles, "famous for wisdom," won the playwright competition at the Festival of Dionysus many times. Here is the story of Oedipus, fated to unknowingly kill his father and marry his mother. This is the great myth, influencing all subsequent literature. Fate, free will, the quest for knowledge and truth—the glory and downfall of Western civilization.
Buy Now
We earn a commission if you click this link and make a purchase at no additional cost to you.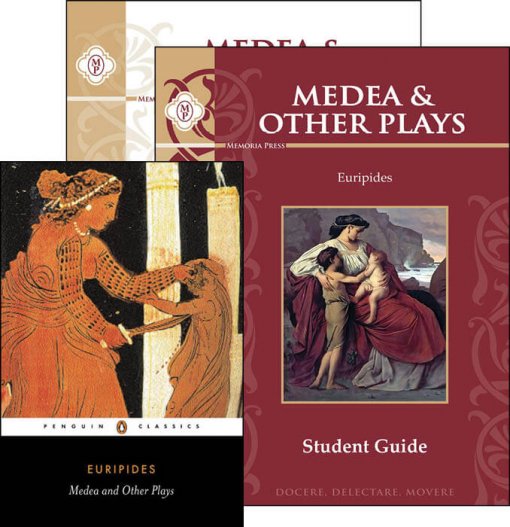 Medea and Other Plays by Euripides
Euripides further developed the tragedy, instituting the deus ex machina, a prologue with a background, and greater realism. His heroes are less resolute and more psychological, fraught with internal conflict. Here is the revenge of Medea and Hecabe, and the exciting adventures of Heracles in the Underworld.
Buy Now
We earn a commission if you click this link and make a purchase at no additional cost to you.
This display was created using Lasso
Oresteian Trilogy
Three Theban Plays
Medea and Other Plays
In our curriculum, there's a significant chunk of time devoted to classical studies, or ancient history. Way back in third grade, we started with Greek Myths, then moved on to Rome, Greece, and the Middle Ages. Over the past two years, we've revisited Rome and Greece on a deeper level, with a study of Greece and the Iliad and the Odyssey, then Rome and the Aeneid.
For the fall, we're diving into Greek Tragedies. I'll be honest — I wasn't really sure WHY Greek Tragedies was the next step in our path. So, I reached out to Memoria Press and other moms for the answer.
In studying Greek Tragedies, we're learning more about the human character, grappling with themes such as love, honor, family duty, revenge and more.
Memoria Press Homeschool Literature – 9th grade
One of the subjects I've loved most in our years with Memoria Press has been literature. MP takes a deep, not wide approach with literature, studying 3 to 4 novels per year. This mindset was vastly different than my own path, but it's one that we embrace wholeheartedly. I've often told people that our literature selections become like old family friends — you'll often hear us laughing over a passage when a younger sibling experiences a book for the first time.
For Rachel's freshman year, her literature selections look much like 8th grade, with lots of British literature, including Shakespeare.
Memoria Press Homeschool Science – 9th grade
We take a bit of a laid back approach with science in our homeschool, and don't dive into formal science until the middle school years.
Back in sixth grade, Rachel began taking her science courses in the Memoria Press Online Academy. This fall, she'll be taking Biology — with the same teacher she's had for all of her science courses.
If your budget doesn't allow for the MPOA, Memoria Press also offers video lessons for Biology.
Memoria Press Homeschool – Ninth Grade Latin
For our state (and college prerequisites), Rachel will need two years of a foreign language. It only makes sense to continue with Latin, instead of jumping ship.
For her freshman year, she'll be studying Latin translation, using the Caesar Latin from MP.
Memoria Press Homeschool – High School Logic
This fall, to fit in all of her Cottage School Classes, Rachel will actually be on campus twice a week. During her second day, she'll be taking Traditional Logic I and II
Memoria Press Homeschool – Ninth grade math
Algebra I is a topic that I certainly don't feel comfortable teaching myself, so we outsource this to the Online Academy.
If you don't need a live teacher for algebra, Memoria Press has a few options.
They have streaming video lessons for the Prentice Hall Algebra I set.
They also have VideoText Math available.
Memoria Press Homeschool – Ninth Grade Composition
This fall, we're actually not taking a formal composition class. Rachel will be doing plenty of writing in logic, literature and classical studies and will earn a credit for the work there.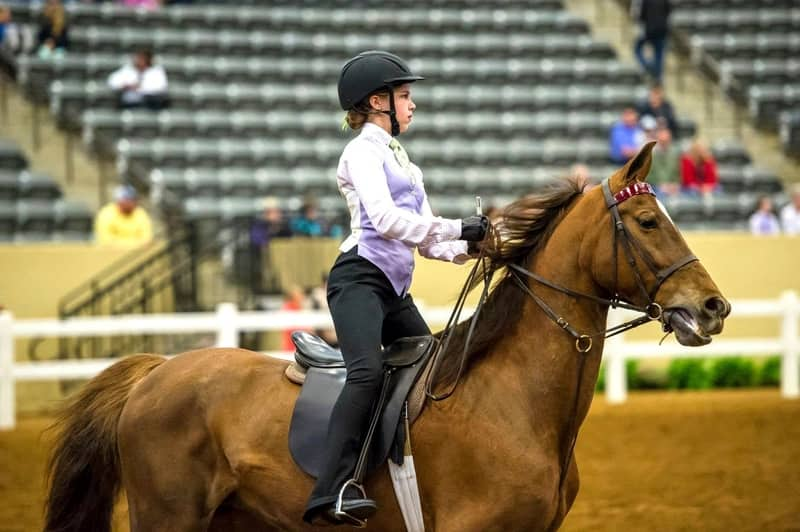 Homeschooling Extra Curriculars
In our house, we value academics, but I also want my children to grow in their passions. Rachel tried a few different activities when she was younger — dance, soccer, cheerleading and volleyball. She enjoyed them, but it wasn't until she tried horseback riding that she found her true love.
Over the years, we've moved from riding lessons on to working at the barn, showing, and volunteering as a camp counselor.
Her time at the barn is just as valuable as her time in classes. She's learned responsibility, time management, resilience, confidence, emotional control, humility, patience, and the value of hard work.
As you plan your high school years, don't overlook the value of time outside the classroom, with your children doing things they love.
Let's hear from you, mommas! What's on the agenda for your homeschooled high schooler this year? Chat me up in the comment box.