During Lent, we abstain from eating meat on Fridays as a form of penance. (I have to be honest – I love fish and seafood, so it's not that much of a struggle for me.) If you want to branch out from fried fish and salmon patties, I've got a great list of meatless meals for Lent that you can try.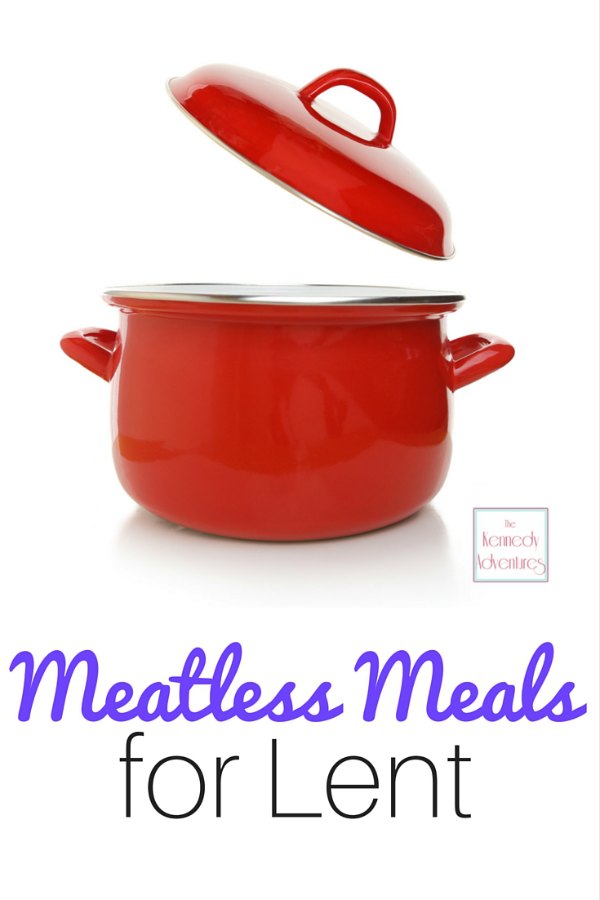 Meatless Meals for Lent: Casseroles, Sandwiches and Main Dishes
Don't settle for plain cheese pizza – jazz it up with apples and walnuts instead. I can't wait to try this Vegan Farmhouse Pizza!
Easy meals are always a MUST here, with 5 children still at home. This rice, black bean and pepper casserole looks simple, but filling!
Got a taste for Mexican? This Meatless Burrito will be perfect on your plate.
Tired of plain grilled cheese for lunch on Lenten Fridays? Take a look at this Smashed Avocado Bean Sandwich.
&
Meatless Meals for Lent: Seafood Recipe Ideas
Our family loves trying new seafood ideas during Lent! Tilapia tops my list, so I know I'll be asking my husband to recreate this Cilantro Lime Tilapia.
I thought making scallops at home would be complicated, but this recipe makes Seared Scallops look pretty simple. I can't wait to try these!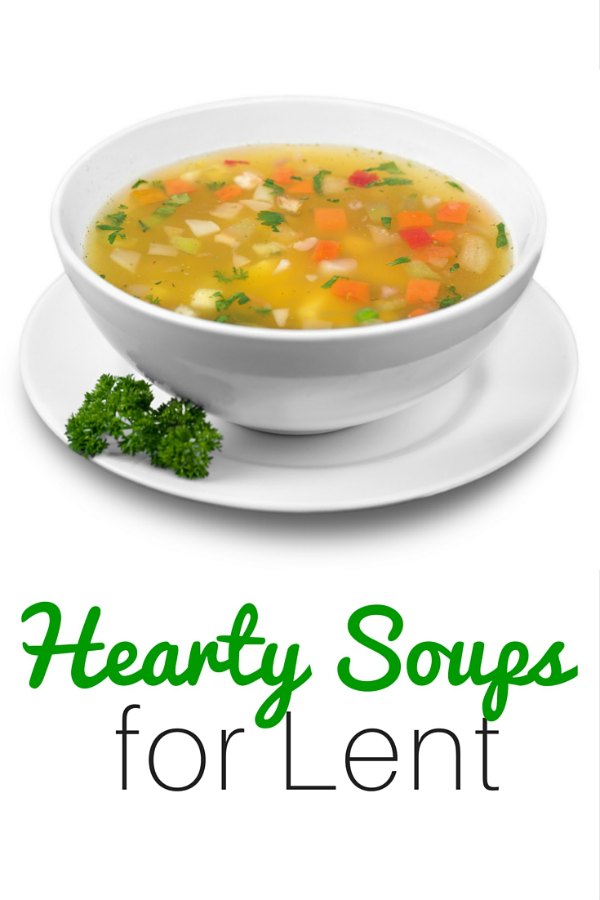 Meatless Meals for Lent: Soup Recipes
During the cold winter days of Lent, I love to make soups for my family. Take a look at all of these soups that are meat free — perfect for Lenten days of fasting and abstinence.
&
One Pot French Onion Soup
Crockpot Vegetable Lentil Soup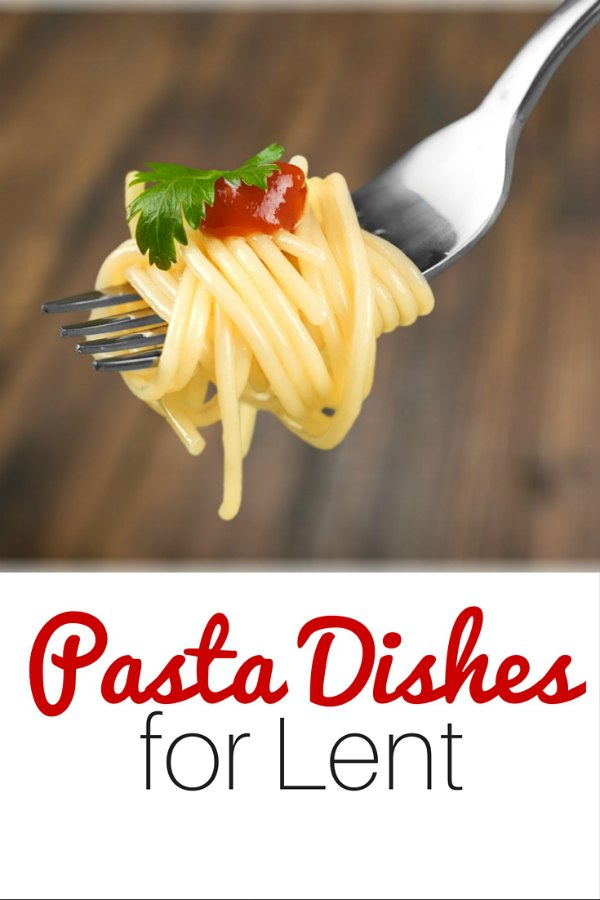 Meatless Meals for Lent: Pasta Recipes
Spaghetti is one of our go-to meals here – it's quick, easy, and satisfies even the pickiest of eaters.
Need an stress-free Lenten lunch for kids? Pasta Salad to the rescue!
&
You can still have lasagna during Lent with this vegetable packed Eggplant Zucchini Lasagna!
I know my children would enjoy some Mushroom and Broccoli Pasta for lunch with a side of fruit.
I love adding spinach to our pasta dishes, so this Vegetable Baked Ziti is perfect for us. It would easily serve a big family, or make enough to have leftovers for the weekend.

I'd love to hear your favorite ideas for meatless meals during Lent. What are you serving to your crew?