We're wrapping up 2015 here and looking ahead to 2016! We're still in Christmas time here, celebrating and feasting.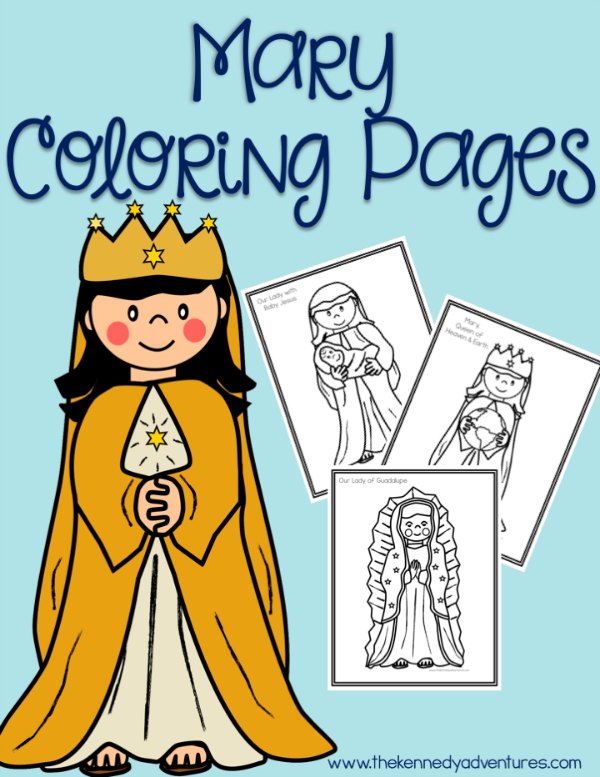 The first day of the year is a Holy Day of Obligation, as we celebrate the Solemnity of Mary, Mother of God. We'll be heading to Mass this evening as a family, before we head off to celebrate the close of 2015. Rachel and I will also be attending our first Latin Mass tomorrow for a special treat and a double dose of Mary.
Whether you're heading to Mass this evening or in the morning, take some some to do some reading with your children. You'll find plenty of Catholic picture books here to help you learn more.
While you're reading, print out these Mary coloring pages for your children to enjoy.
How will your family celebrate this Holy Day of Obligation?