I've lost track of how long we've used Netflix in our home. We use it for the children, in our homeschool, and for indulging in grown up shows, too.
Over the years, we've unearthed some tips, tricks and hacks to make Netflix work even better for us.
Have you tried any of these ideas?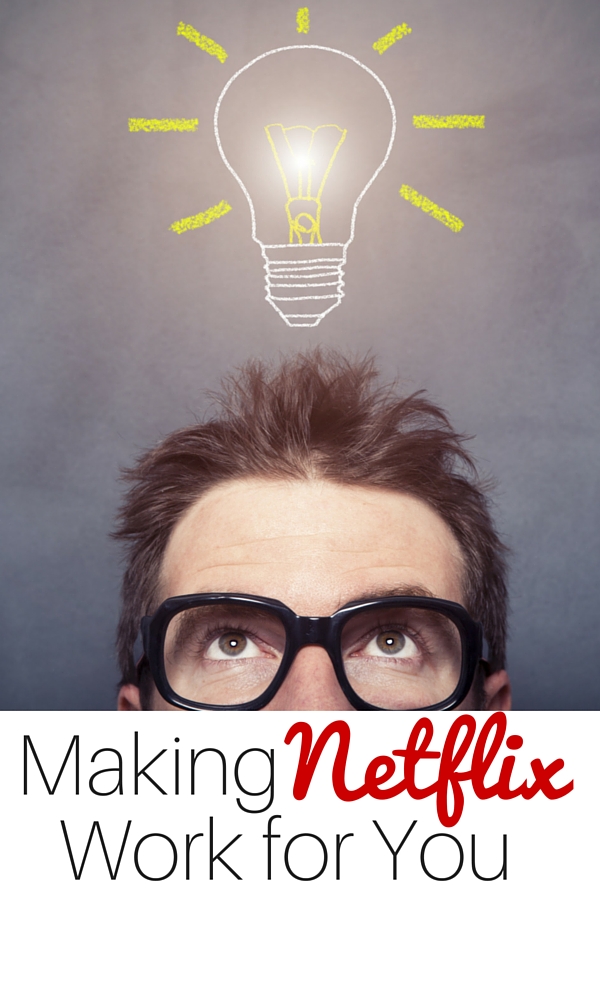 Take Advantage of Multiple Profiles

Check your Netflix account. You have 5 profiles available. Think about how your family uses Netflix and consider dividing up profiles for different uses.
In our home, we have profiles for the grownups, for the children, and even a Netflix for School profile. This helps me to separate my shows from Brett's, keeps the children's shows in one spot, and makes the shows we use for homeschooling easy to find.
Take Your Search Outside of Netflix
I'll be the first to admit that searching for a movie or show to stream on Netflix can be challenging. When I'm searching, I'm often frustrated when I find movies or shows that are only available on DVD.
Instead, I hop over to Instant Watcher. There, I can peruse available titles by genre and theme, clicking over to add them to my queue.
Take the Time for Taste Preferences

Netflix serves up recommendations based on your viewing history and your ratings. If you fill out your taste preferences (available under account settings), Netflix will show you a more accurate version of what you might like.
Set Up Subtitles for Success

It may seem silly, but you'll often find me watching my favorite shows and movies on Netflix with subtitles. With many little distractions at home, using the subtitles helps me not to miss a thing.
If the bright yellow subtitles aren't your favorite, you can change the color, the font and the size in your account preferences.
Find More Ratings

If you're using Chrome to watch Netflix, you can activate the Netflix Enhancer extension. This adds in ratings from Rotten Tomatoes and IMDB to your Netflix profile, making it easy to choose.
Keep Track of What's Coming and Going
Netflix adds new shows and movies each month, switching them out and taking old favorites out to make room.
You can see which shows and movies will be leaving Netflix, as well as the new selections over on What's on Netflix Now?
Peruse Your Parental Controls
Did you know that you can limit selections within each profile? The profiles I've set up for our children are kid friendly – only showing shows for kids 12 and under. An added bonus? The kids' accounts don't connect to social media.
For more tips, tricks and ways to use Netflix in your home, don't miss the Using Netflix in Your Homeschool series.
I'm a proud member of the Netflix Stream Team, and love sharing how we use Netflix in our home. All opinions are my very own.