Back in the fall, Maeve said to me, "You know, Mom, I really miss preschool. We did SO many crafts there."
It's been a tough year around here, navigating illnesses and learning challenges alongside college planning for my junior. I haven't been a very fun homeschool mom these days.
Maeve is my super-creative child, who loves to make things ALL the time — tiny paper hearts, paintings, friendship bracelets, slime, and more. I need to feed her inventive spirit, but it's so hard when I'm busy checking off boxes and managing laundry.
I started searching for something that would help her explore crafting ideas safely, including tutorials for trying out new artistic adventures. She has big ideas, but more skills than I can manage.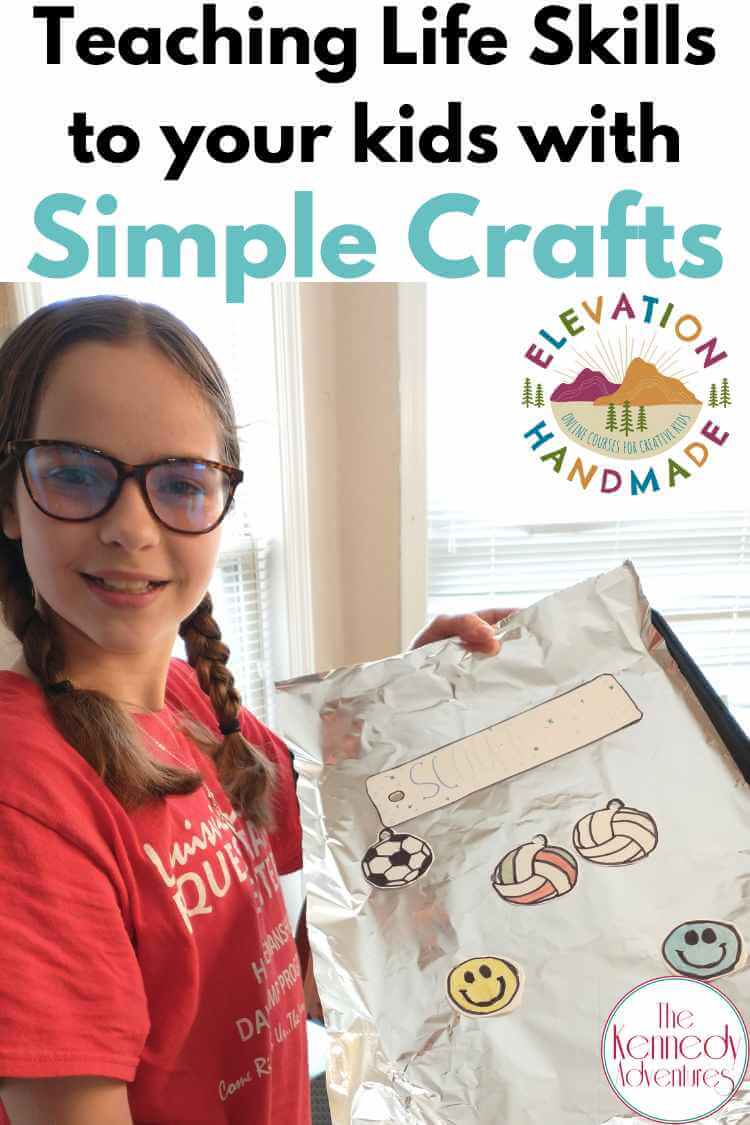 Disclaimer: I was compensated for my time reviewing this program. As always, all opinions are my very own. Your mileage may vary.
We found The Makers Club membership and spent most of our Spring Break diving in and investigating all that it has to offer.
The Makers Club membership is filled with a variety of crafts, supply lists and easy to follow video instructions along with written steps. New tutorials are being added all the time to keep creative kids engaged. It's more than just crafting with popsicle sticks and pipe cleaners. Inside, you'll find crafts with a purpose.
As I watched Maeve explore the sections of The Makers Club, I began to realize that spending time making crafts is also time learning valuable life skills. Making tiny clay charms requires attention to detail, patience, and problem-solving skills. Sewing stuffies teaches hand-eye coordination, and spatial reasoning while encouraging creativity. I'm slowly coming around to the idea that dedicating time to creative pursuits is just as important as academic work.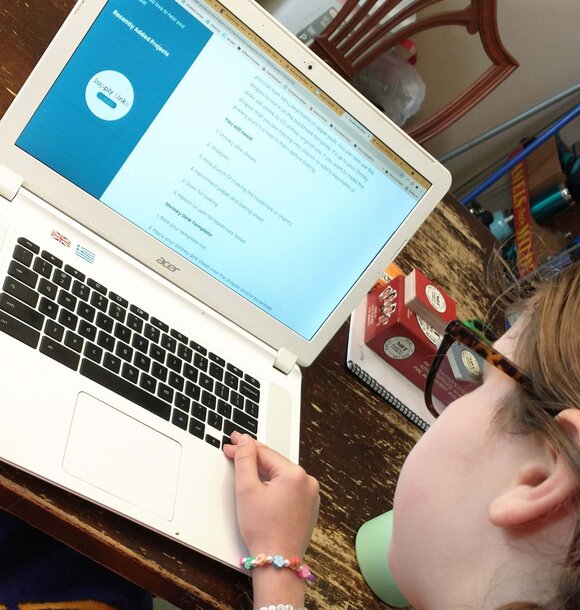 Teaching Life Skills to Kids with Homeschool Crafts
What sort of life skills can you teach or model through crafting?
Project Planning and Time Management
As we were exploring The Makers Club, Maeve was immediately intrigued and saw many DIY projects she wanted to try. I encouraged her to make a list, then review the instructions and videos to get an idea of how long the project would last. By estimating the time requirements for a crafting session, she's able to begin to learn how to adjust her schedule to fit in creative pursuits.
Following Directions
Each project within The Makers Club has a detailed supply list. I've encouraged Maeve to
take a look at the entire supply list for a project before getting started. She prints out the list, then highlights items that we need.
In the Shrinky Dink project, I had to remind her that the directions clearly stated how long to bake the items, so that she didn't pull them out before they were completely finished.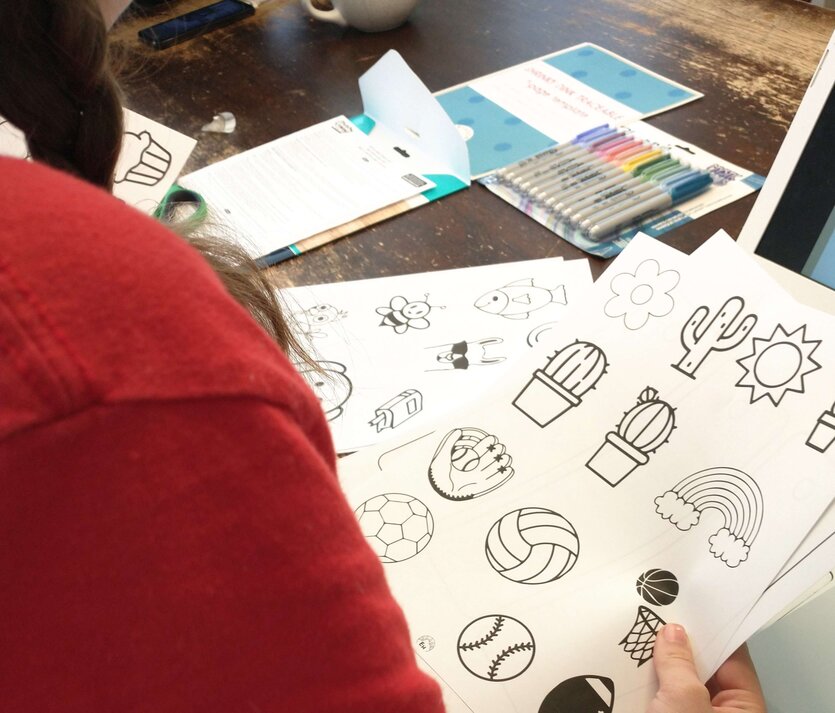 Emotional Regulation
My children have a tendency toward perfection, but working with crafts offers an opportunity to try a project without a lot of stress. By tackling smaller projects and practicing skills to mastery, we're learning important life skills to carry over into all areas of our world.
With some projects, we've had to postpone crafting until we can get to Michaels or until supplies are delivered from Amazon. This helps to teach patience and resilience to my kids.
Fine Motor Skills
Within The Makers Club, every project encourages fine motor skill work. From painting rocks to beading to knitting, crafting helps children work on the smaller muscles in their hands, all while having fun.
In our Shrinky Dinks project, coloring, hole punching and cutting out images worked her fine motor skills and provided sensory input, too!
Why we love The Makers Club for Teaching Life Skills
The Makers Club is a great fit for:
Larger families
Moms with crafty kids
Moms who need ideas to keep crafty kids engaged
Families who want to learn to craft, but need a little help getting started
Moms who are comfortable with access to the Internet for their kids
* Note – the Makers Club is an online platform, but once you're logged in, I LOVE that there are no ads *
The Makers Club might not be right for:
Families without internet access
Moms who aren't comfortable with an online platform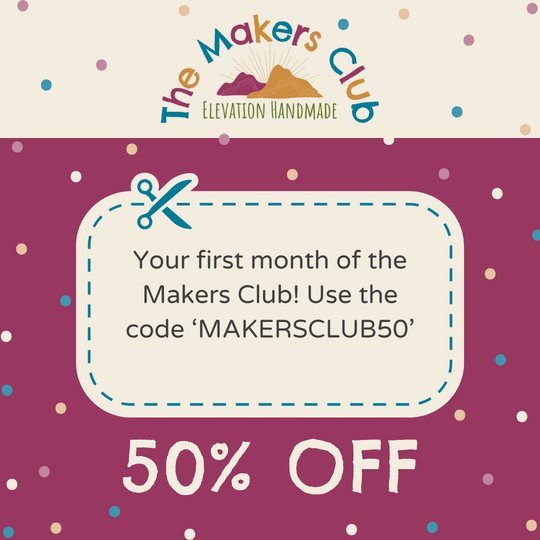 Ready to try the Makers Club for your own family? Be sure and use code MAKERSCLUB50 to save 50% off the first month. (This expires 7/31/23)