Are you having trouble fitting all of your homeschooling into a traditional September through May school calendar?
Want to take a more relaxed approach, or have longer breaks during the holidays? Have you considered year round schooling?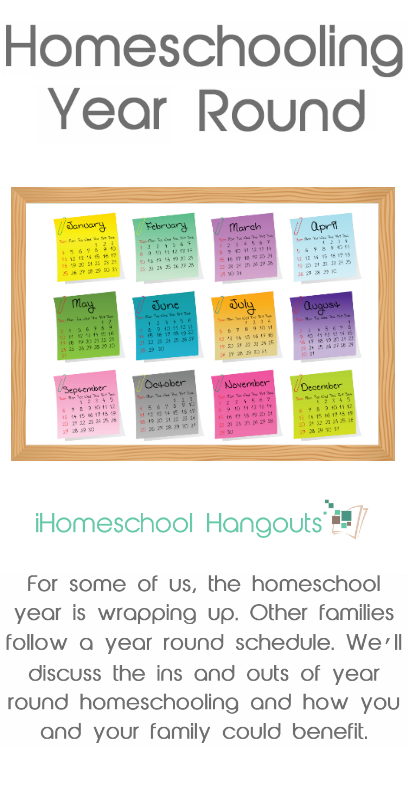 On Thursday, as part of the weekly iHomeschool Network's iHomeschool Hangout series, we're going to be discussing Homeschooling Year Round.
Can't see the video? Click here.
Our Panelists:
Colleen from Raising Lifelong Learners
Ashley from Pichea Place
Dayna from Lemon Lime Adventures
We talked about:
Reasons a Family Might Consider Year Round Homeschooling
Pros and Cons of Year Round Homeschooling
Come join in the fun! If you've got a homeschooling or family management topic you'd like to have us cover, leave me a note in the comment box!
http://www.theplantedtrees.com/2012/06/how-i-plan-our-homeschool-year-part-one.html