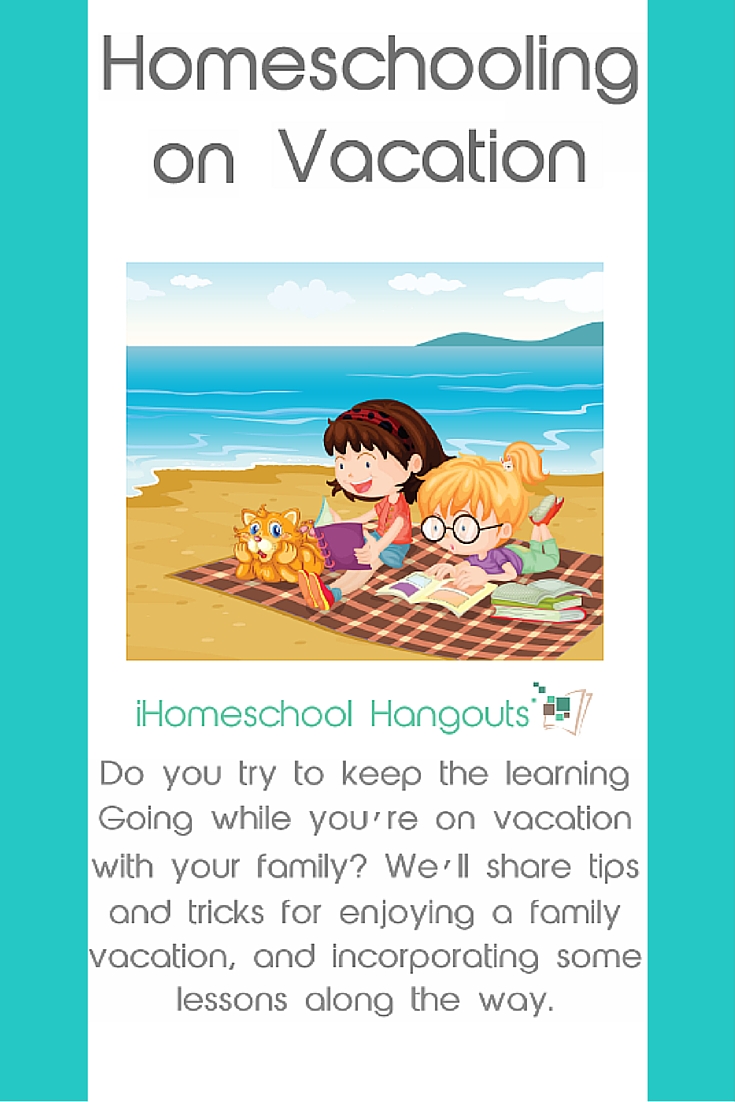 As a homeschooling family, learning opportunities are all around us.
When my family packs up and goes on vacation, we look for ways to incorporate learning while we're in a different environment. Beach vacations are perfect for learning about ocean creatures, while a ski trip would be a great time to study snow and ice.
If you're wondering how to combine a vacation with homeschooling, grab a cup of coffee, settle in and watch:
Can't see the video? Click here.
Our Panelists:
Ticia from Adventures in Mommydom
Megan from Education Possible
Ashley from Pichea Place
Marlene from A Diligent Heart
We talked topics like:
Tips and tricks for vacation
Ways to incorporate learning while on a trip to Disney World
Our Favorite destinations that offer loads of opportunities for learning:
Michigan, Florida, historical road trips and more
Encouraging and engaging teenagers while on vacation
Pros and cons of homeschooling while on vacation
Visiting Florida on a Homeschool Vacation
Children's Museum of the Highlands
Florida's Natural Visitors Center
Manasota Key Beach
Central Florida without Theme Parks
Vacation Map Skills
5 Ways to Preserve Memories
Bringing Science to Life at the Aquarium
Homeschooling on a Disney World Vacation
Homeschooling Before, During and After Your Disney Trip
African Animals at Disney's Animal Kingdom
Literature Lessons at Disney's Magic Kingdom
Studying History while Visiting the Magic Kingdom
Homeschooling and Visiting Michigan
Family Friendly Vacation Ideas in Battle Creek, Michigan
Do you have any ideas to share? Favorite destinations, travel tips, resources or more? Be sure to drop us a message in the comment box!