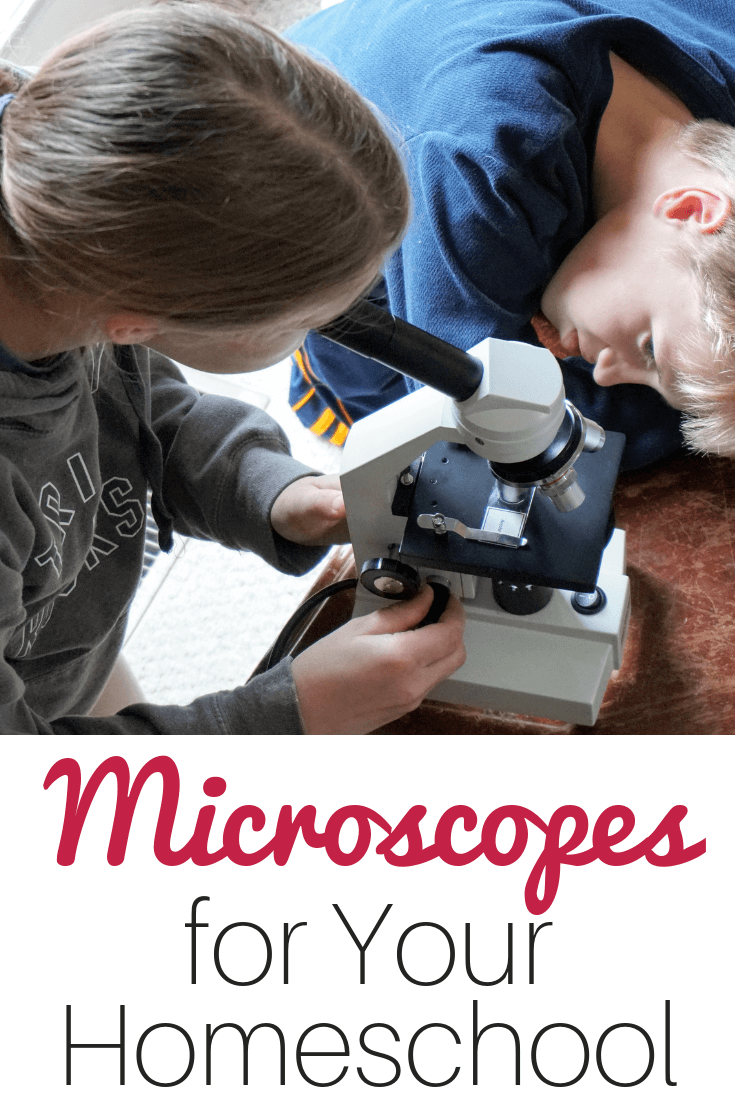 CRASH!
Breaking glass. Again.
In a house with five children, the sound of breaking glass isn't uncommon. Dishes falling to the floor. A BB shot gone awry. Or in this case, a box of microscope slides left over from my husband's microbiology class five years ago.
I sighed and grabbed the broom, turning just in time to see Adam's cheeks shining with tears.
"Buddy, it's OK. Things happen. It wasn't on purpose. Dad kept those things for you all to look at, but we might have done a better job keeping them where they couldn't get broken. "
"It's not the slides, Mom," he sobbed. "It's THIS!"
From behind his back, he produced a microscope. A mangled microscope. It had fallen to the concrete floor of our basement, along with the slides. That's what had caused the crash, and my son's broken spirit.
In that moment, I wasn't mad at Adam. I was frustrated, certainly. I was angry at my husband, actually. I was annoyed that he couldn't see into the future, and know that perching a microscope on the top of a shelf in the basement could be recipe for disaster.
Adam and I cleaned up the broken slides together, salvaging a few and putting them away. I took a look at the microscope, and completely ignored my husband's assessment of "I can probably fix that." I added 'buy a new homeschool microscope' to my never-ending to do list. I put away the broom, and pitched the broken microscope in the trash bin.
A few days later, when I'd had time to collect my thoughts, I took a look at replacing the microscope. Even though I have a background in science, choosing a microscope isn't in my wheelhouse of skills.
I started researching, and landed on Home Science Tools.
Home Science Tools provided us with a microscope and compensated me for my time writing this article. All opinions and experiences are my very own.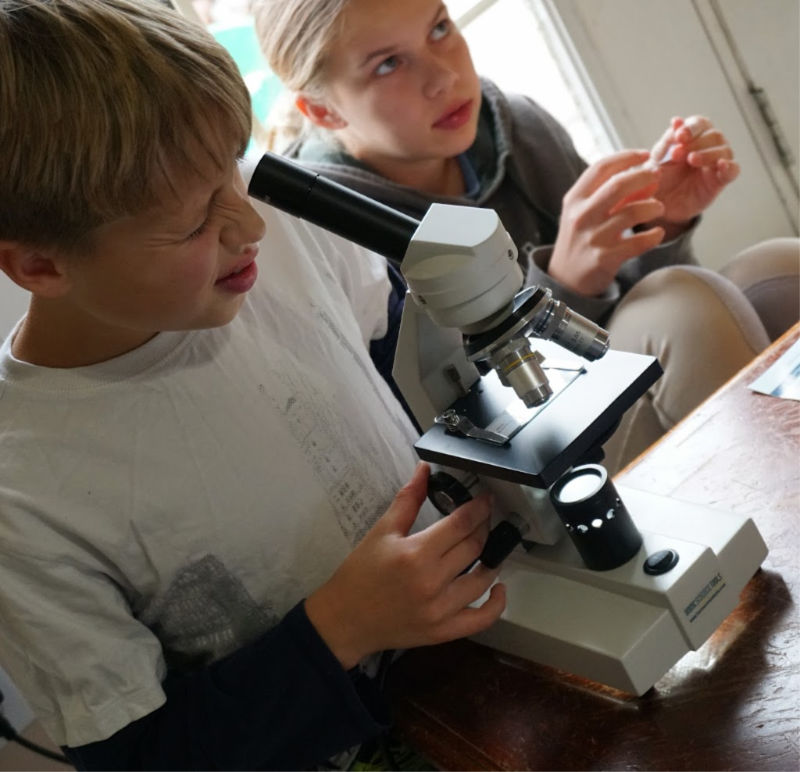 After reading their tips, I decided on the Home Microscope. Rachel is leaning toward a career in equine studies, and will likely have a science focus. We're likely going to be homeschooling through high school, so a sturdy, high quality compound microscope is a must.
(Because I have five children, the lifetime warranty is a huge bonus for me.)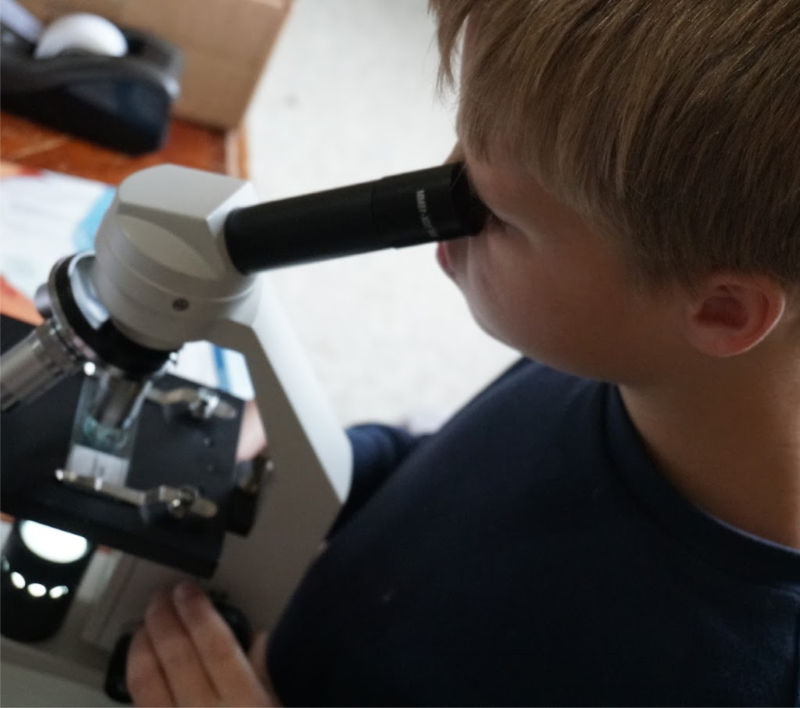 We pulled out the microscope, and I spent some time explaining proper microscope use to the children. We had to go over rules like how to carry the microscope, how to focus, and more. HST includes a guide to microscope use which was an excellent refresher for me. I used it, reading aloud to my children, to demonstrate and let them get a feel for the knobs and settings.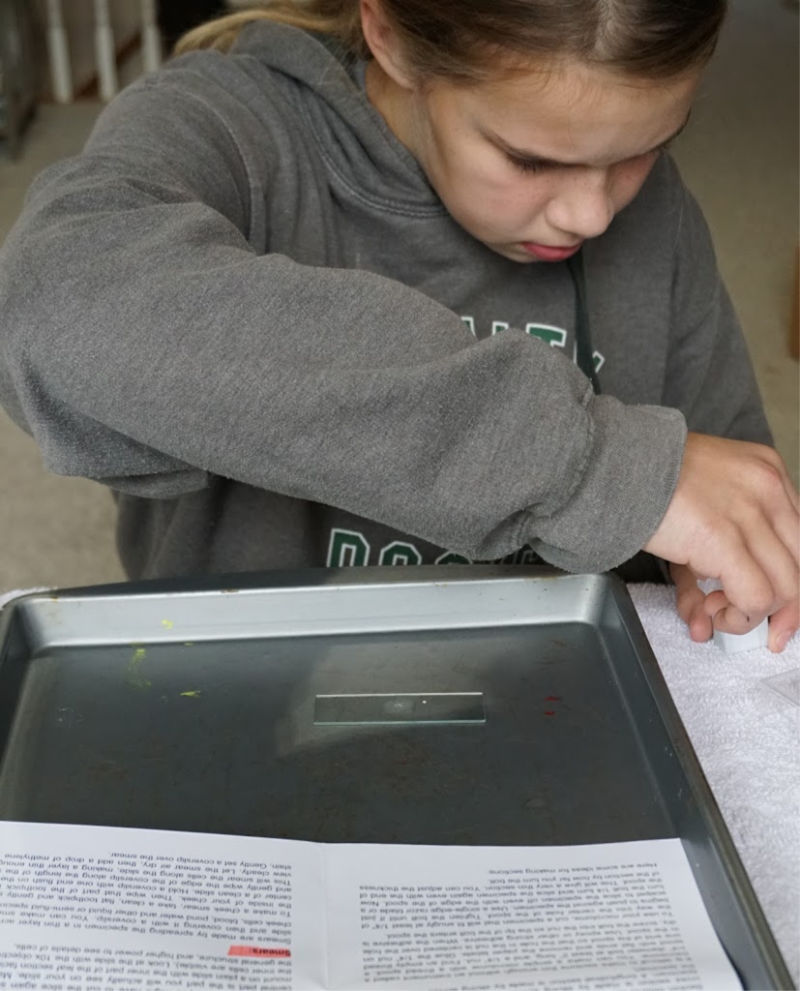 We took time to use the slide making kit, working on some whole mounts of items around the house, like hair and a toenail clipping from Thomas. Adam wanted to see how blood looked under a microscope, but none of the children would agree to having me prick their fingers. (We will save that experiment for another day)
We examined some prepared slides from the Elementary Slides kit, and marveled at frog blood and mildew slides. When our protozoa cultures were done, we created smears and found tiny microscopic animals.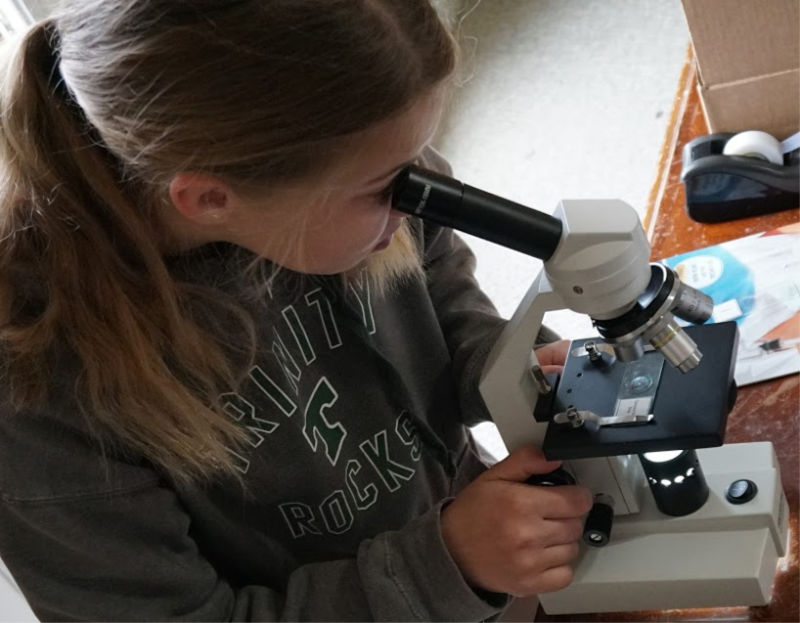 My children LOVE time with the microscope. They poured over the HST catalog and picked out more prepared slides that they want to investigate. Rachel and Adam want the Biology slide kit, while Thomas is more interested in the Human Pathology slides. (He's decided he wants to be some sort of doctor, so that's perfect training!)
What about your family? Have you purchased a microscope for your homeschool? Let's hear about it in the comments.