Do you have picky eaters in your house?
Having trouble pulling your kids away from chicken nuggets or pizza?
On Thursday, as part of the special iHomeschool Network Summer Wellness Series, we're going to be discussing healthy eating habits for kids.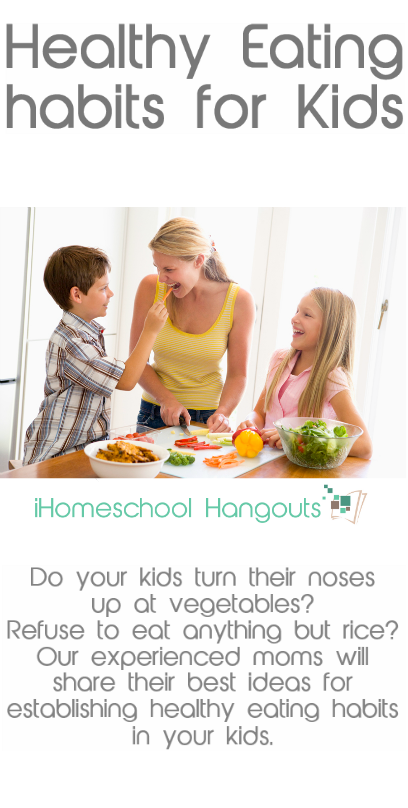 Join iHomeschool Network bloggers Colleen Kessler, Heather Haupt and Lauren Mirecki as they share their best ideas for establishing healthy eating habits in children.
Marlene Griffith and Jimmie Lanley serve as my production team, and I'll be moderating the panel. (be sure to add all of us to your G+ circles)
Can't see the video? Click over to see it on YouTube.
I'd love to hear more from you — what ideas do you have to share for encouraging healthy eating habits in your children?
P.S. Don't forget to check out the other episodes of the Summer Wellness Series. I especially love the Sleep, Stress and Self Care for Moms.