We're chatting about great gift ideas for nurses today. If you know a nurse (or someone in nursing school), take notes. These are perfect for graduation, Mother's Day or Christmas presents!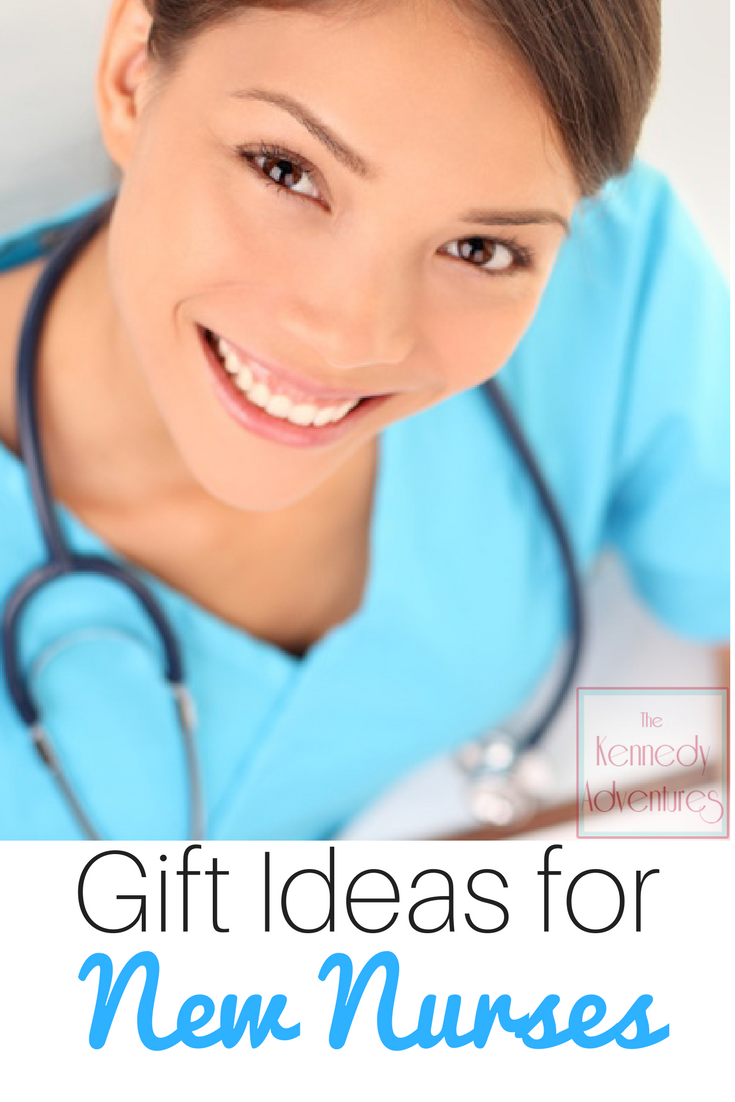 It's hard to believe that it's been twenty-four years since I graduated from nursing school.
Boy, do I feel OLD saying that.
Over the years, I've worked everywhere. Transitional Care. ICU. CCU. Open Heart Recovery.
Physician's practices, including hospitalists, gastrotenterology and cardiology. Emergency Room. Endoscopy. Case Management/Utilization Review. Offices. Small hospitals. Free standing facilities. HUGE university centers.
No matter what specialty, what shift, or how many hours a week she is working, a nurse has essential gear she needs in her toolkit. If you have a friend or family member who is a nurse, or even in nursing school, these are amazing gifts for Christmas or graduation.
Amazing Gifts for Nurses
&
The Perfect Nursing Bag
When you head out the door for a nursing shift, you'll be taking a lot of stuff with you. Pens, highlighters, phone chargers, snacks and more. You'll need a durable bag with lots of pockets, like this Blackout bag from Smitten Scrubs.

&
Something to Hold Your Drink
Whether you're chugging coffee, or working on your water intake, you'll need a mug or tumbler for work. These are adorable, and perfect for carpool runs after your shift is over.
&
An Amazing Stethoscope
You'll need a stethoscope as soon as you step on the nursing unit. I've owned one like this for years.
&
Supportive Shoes
As a nurse, you're on your feet for eight to twelve hours or even more. You can't skimp on shoes. You'll need something with plenty of support,like these clogs.
&
The Right Socks
Standing takes its toll on your legs. Compression socks can save you, and are vital if you're working while pregnant. My compression socks have always been ugly — but then I found these beauties!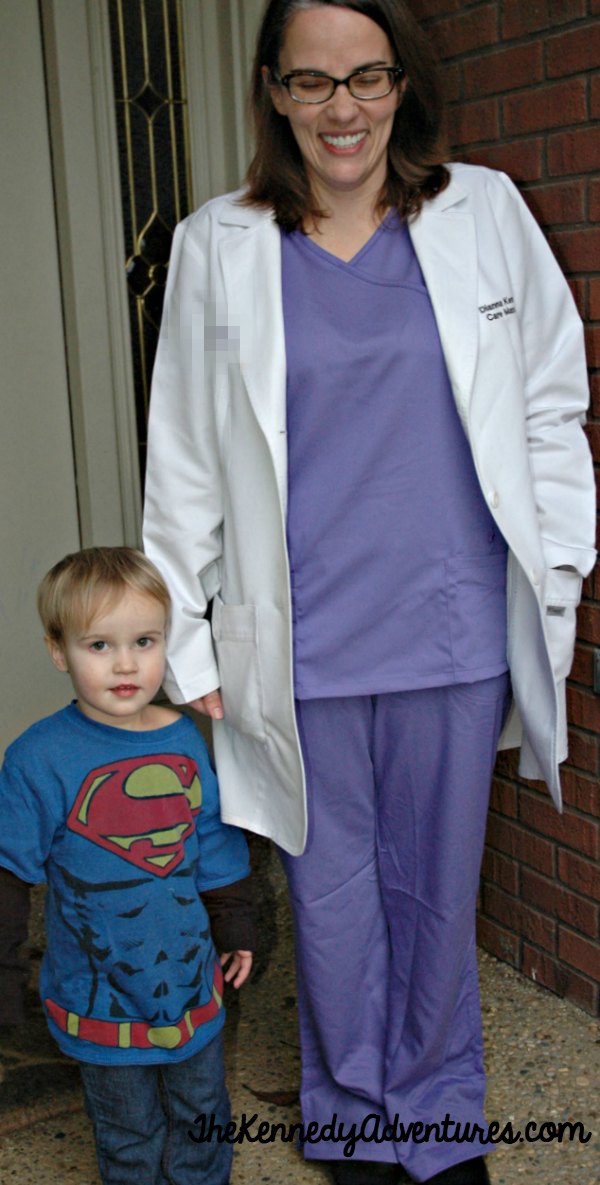 The Perfect Nursing Scrubs
Any nurse will tell you that scrubs make up a huge section of our closets. They've come a LONG way in almost 25 years.
Boxy, unisex, boring scrubs are gone. In their place are fitted, fashionable, and colorful selections that brighten your day while you take care of others.
My favorite scrubs, Urbane (from the Landau family) have an amazing variety of hues to suit your style. (Don't miss the new spring line!)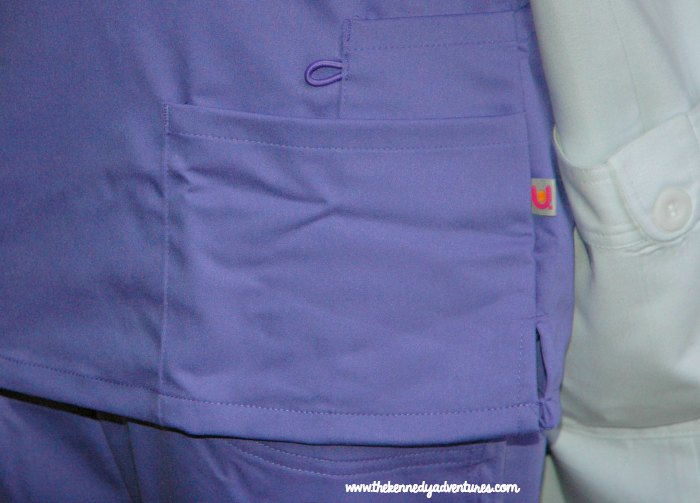 I love this Sophie crossover top from the Urbane Ultimate Collection– perfect for keeping everything covered. They're super soft, a little stretchy, and crazy comfortable. There are six pockets (plenty of room for highlighters, phones, scissors) and a pen loop. It's made with a feminine cut — no more swimming in scrub tops. It's available in 22 colors, sizes XS-5XL.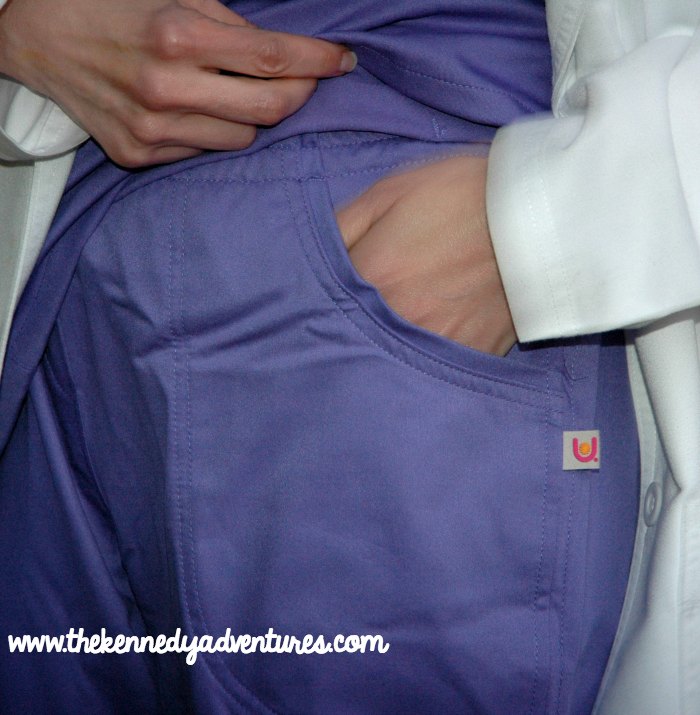 My favorite pants are from the Alexis Comfort Elastic Waist Pant Urbane Ultimate Collection. These have an elastic waist, with a hidden drawstring. I love the inset pockets for a more polished and professional look!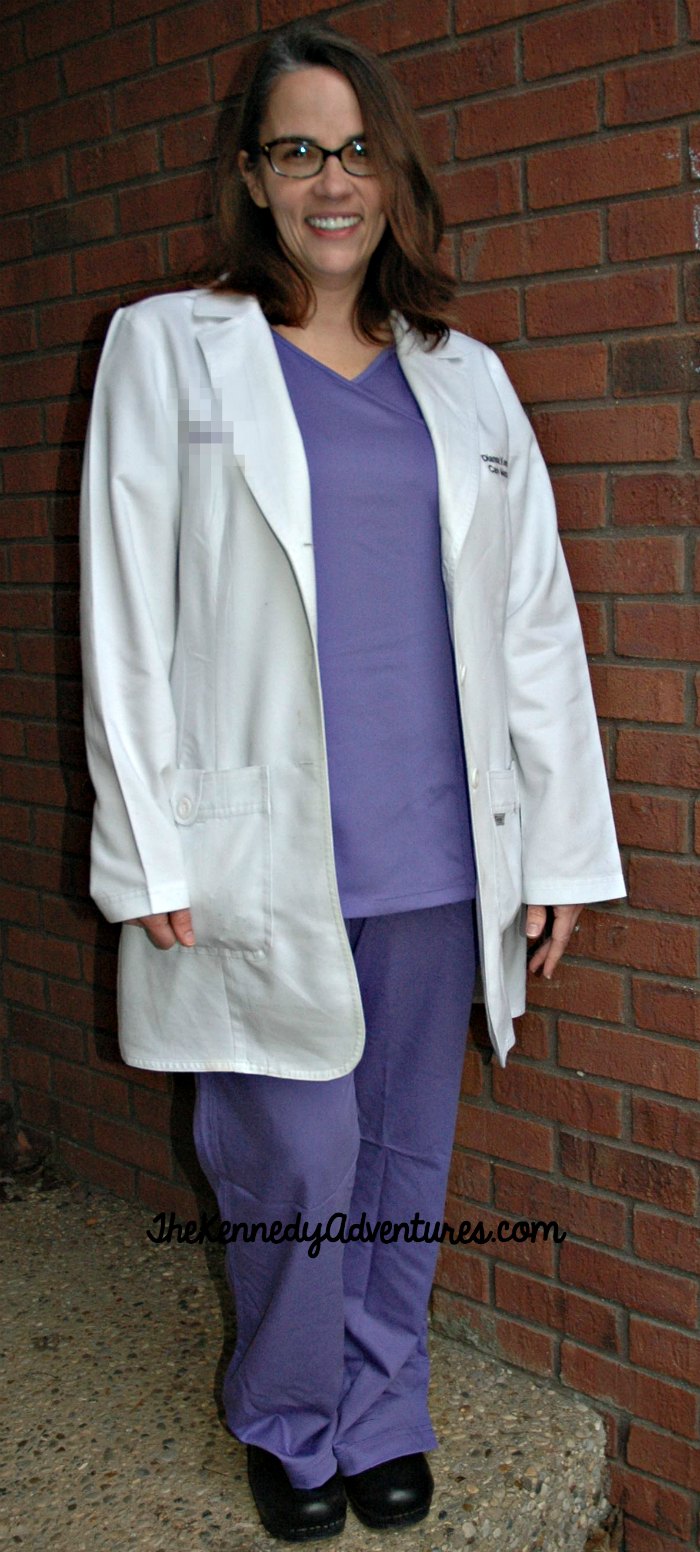 Added bonus for short gals like me? Petite sizing! Pants that are too long look sloppy, and end up getting dirty. This length is perfect for me. (I'm 5 foot tall. Maybe 5 foot 2 with my shoes)
You can find them on Landau.com, Amazon (hello, Prime shipping!), and your local brick and mortar uniform shop.
I'd love to hear from you! What would you add to your list of great gift ideas for nurses?