While you're busy getting your garden together, your little ones are SURE to want to play along.
This spring, I'm going to get our kids some garden tools and toys. These are perfect for getting them involved in our outside work, and go along wonderfully with a garden or spring unit study.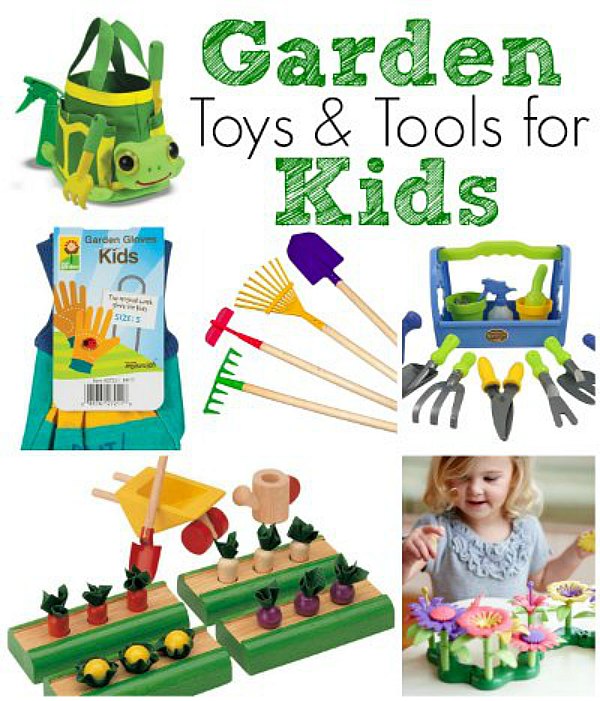 Garden Toys for Babies and Toddlers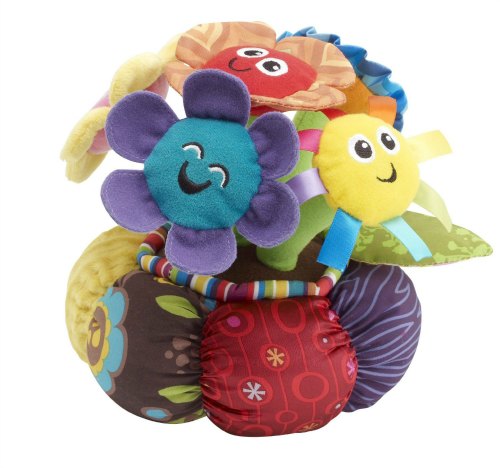 For Baby Daniel, while the big kids are working in the dirt, he gets a special garden themed toy. This Lamaze flower garden is adorable!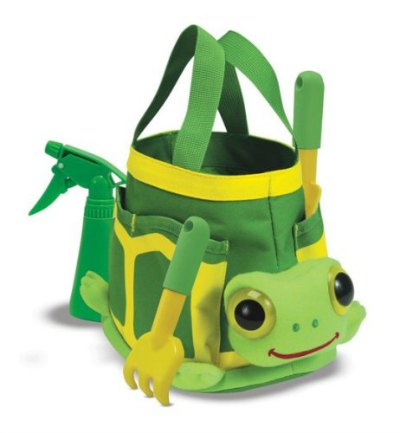 Your little helpers need something to keep all their supplies together, right? We love this line from Melissa and Doug. This turtle tote is adorable, and just big enough to hold a small flowerpot, too. (this also comes in a pink/yellow striped edition)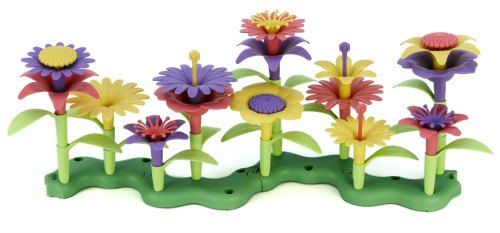 When your toddler is finished playing in the dirt, this set makes a great fine motor skill workout. We practice counting, sorting and talking about sizes with this set. (it's also great for rainy days)
I'm considering adding this to our collection of outdoor toys. While we're planting flowers, the littlest Kennedys can create their own gardens.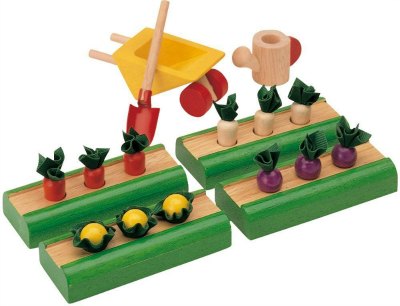 For older toddlers and preschoolers, I love this Plan Toys garden. It's the perfect addition to a dollhouse, with beautiful vegetables and a wheelbarrow.
(don't leave this outside, since it's made of wood)
Garden Toys and Tools for Preschoolers
If your children are going to help you in the garden, they're going to need their own equipment.


Did you convince your kids to help pull dandelions? (after they've made their wishes, of course)They're going to need garden gloves like these to protect little hands.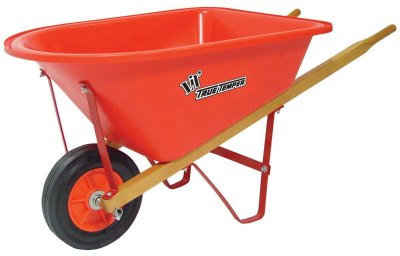 My boys love moving dirt and mulch, but they can't manage the standard size wheelbarrow alone. This kids' edition is perfect for them.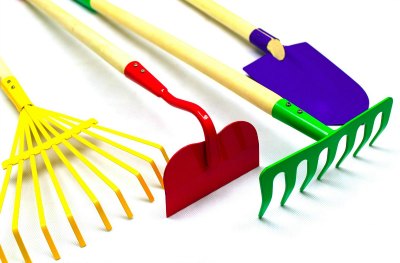 While we're busy planting flowers, I need child sized tools to keep everyone working. I love this colorful garden tool set that gets rave reviews.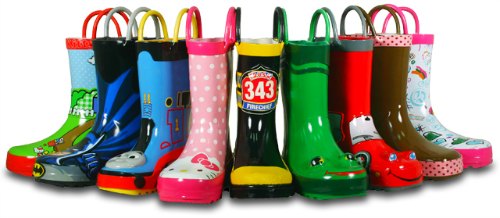 If your little ones are going to be working in the yard, splashing around in the puddles in the garden, they'll need a pair of boots. These cuties from Western Chief rank as our favorites.
Do you have a favorite garden tool or toy that's well loved in your family? I'd love to hear your ideas, too !