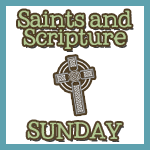 Ecclesiastes 8:15
So I commend the enjoyment of life, because nothing is better for a man under the sun than to eat and drink and be glad. Then joy will accompany him in his work all the days of the life God has given him under the sun
Thinking of saints and the holy people of our church, I often picture pious people who spend their entire day praying or doing works of charity.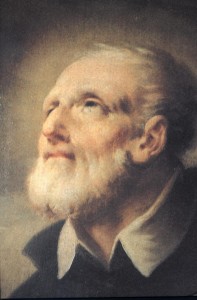 In aspiring toward these examples, I find myself coming up incredibly short. Looking over the calendar this week, I spotted Saint Philip Neri. He's an excellent reminder to find the fun in following God's plan for our lives.
Think about this – who would you rather pal around with?
Someone somber, quiet, and drab? Or someone who lives life with zeal, laughing while appreciating God's blessings?
This week, instead of whining about my never ending to do list, or lamenting that I never have any time alone, I'm going take time to blow bubbles with my children, or to visit with friends despite a jam-packed schedule. I'll keep this prayer in mind as well.
Saint Philip Neri, we take ourselves far too seriously most of the time. Help us to add humor to our perspective — remembering always that humor is a gift from God. Amen
What about you? Do you take yourself too seriously?
Link up and join in the fun!