Do you need a perfect dessert for your Thanksgiving dinners and parties? Want to create the perfect Thanksgiving treat with your children?
Take a look at these sweet Turkey Cupcakes that we're making for dessert for our Thanksgiving feasts. They're adorable, and easy enough to make with your kids in an afternoon.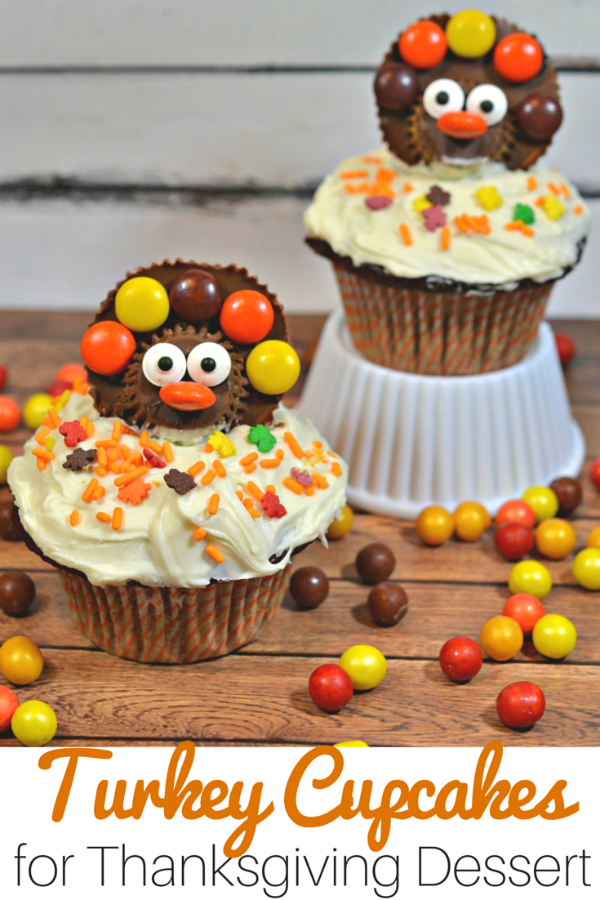 Turkey Cupcake Ingredients and Supplies
Here's what you'll need:
24 Cupcakes, prepared from your favorite cake mix or from scratch
Reese's Peanut Butter Cups
Mini Reese's Peanut Butter Cups
Reese's Pieces
Black Decorating Gel
Candy Eyes
Turkey Cupcake Instructions
1. Carefully unwrap both sizes of your peanut butter cups. I had my kids do this for me, but you'll have to keep a close eye on them!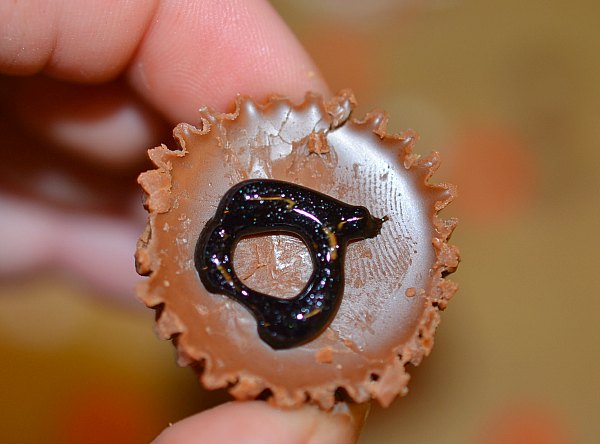 2. Add a dab of black decorating gel to the back of the smaller peanut butter cup. This is the invisible glue to hold your turkey together.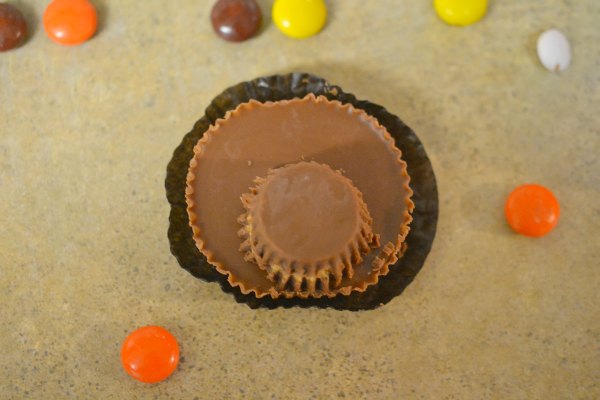 3. Attatch the mini peanut butter cup to the larger peanut butter cup.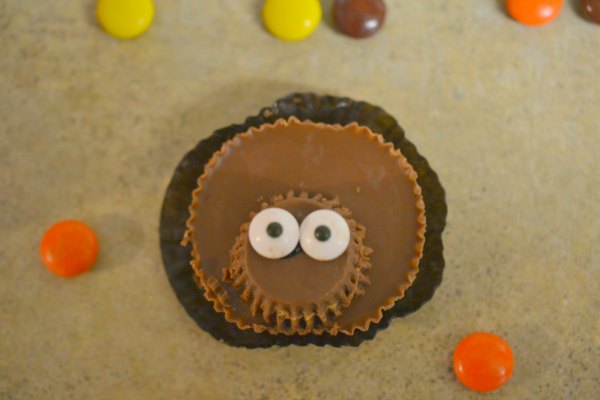 4. Dab a dot of decorating gel to the back of two candy eyes and attach them to the mini peanut butter cup. Look how adorable!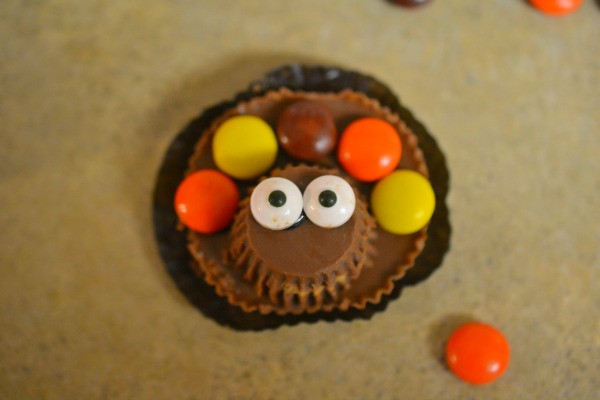 5. Grab your Reese's Pieces and select 5. You'll add a dab of decorating gel to these, then arrange them around the edge of the larger peanut butter cup.
This makes the feathers for your turkey.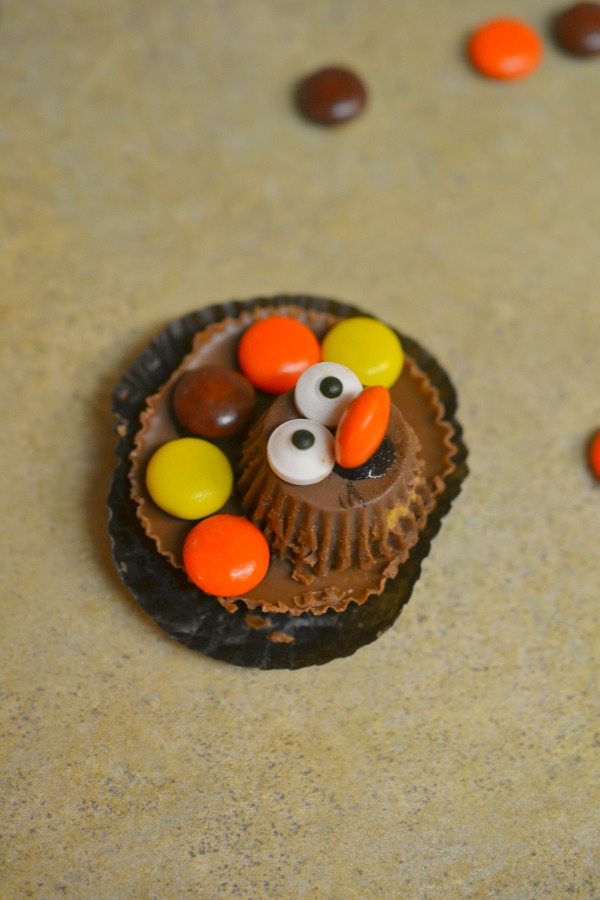 6. Create a beak by using an orange Reese's Pieces and the decorating gel. You'll have to sit the candy perpindicular to the peanut butter cups.
7. Take your completed turkey and perch it on your cupcake. You might have to smoosh it down in the cupcake icing a bit, like you see in the pictures.
These cute turkeys will be a perfect Thanksgiving dessert – watch while everyone gobbles them up!


Thanksgiving Homeschool Ideas
Thanksgiving Fun
Thanksgiving Meal
Thanksgiving Tips
Thanksgiving Craft Projects for Moms and Kids
Thanksgiving Booklists