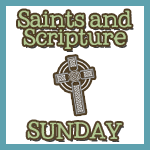 John 29:24-25
Thomas, called Didymus, one of the Twelve,
was not with them when Jesus came.
So the other disciples said to him, "We have seen the Lord."
But he said to them,
"Unless I see the mark of the nails in his hands
and put my finger into the nailmarks
and put my hand into his side, I will not believe."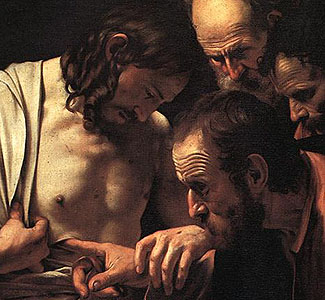 How many times have you given someone a second chance?
Are you judgmental, then close the door to the thought that a person can truly change?
In today's Gospel, we hear the familiar story of Thomas, who stubbornly tells the other disciples "No way! I'll believe it when I see it."
It may sound silly, but I'm always touched when I read stories of the disciple's follies – it reminds me that Jesus doesn't choose perfect people to follow him. It calls to mind that the disciples have pitfalls just like you and me – issues with anger, pride, greed, and a lack of faith.
When Thomas meets the risen Jesus later in the story, Jesus gives Thomas another chance, showing His infinite mercy. On this Divine Mercy Sunday, we're called to remember that He extends that same mercy to us, as long as we seek Him.
Looking for more Divine Mercy resources? I loved this beautiful homily from Deacon Greg. If you need ideas for children, Lacey from Catholic Icing is your go to girl!
Looking for more faith filled posts? You'll find me visiting Soli Deo Gloria,Jump Tandem,Scripture and a Snapshot, Sunday Snippets, Spiritual Sundays, Hear it on Sunday, Playdates with God,Titus 2sday,On Your Heart Tuesday,Domestically Divine Tuesdays,Gratituesday,Word Filled Wednesdays, Walk With Him Wednesdays, iFellowship, and Good Morning Girls.