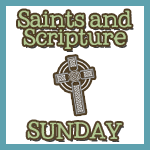 Job 7:1
Job spoke, saying:
Is not man's life on earth a drudgery?
During a conversation with my good friend Kaye, I told her, "I just have better things to do than clean my house."
And now, I've embarrassed my grandmother to death with that remark.(and reminded Kaye of how cluttered my house can be!)
I've never been one of those women who just love cleaning house. Sure, I love it when my house is clean, but I can always find so many other things to do to occupy my time. Like reading …. or teaching Rachel to read, and reading books to the boys. Teaching Rachel to write, or expressing my creative side with my own written words. Running, and enjoying the fresh clean air … although with the ever growing belly, that's a challenge these days.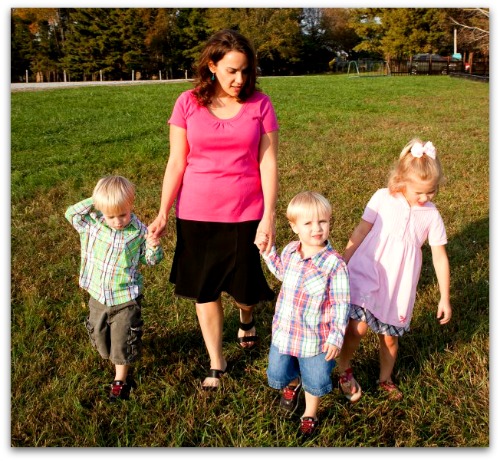 Instead of getting mired in the doldrums of housecleaning, I'm trying to stay more positive. Tackling Mount Laundry may be a task of drudgery, but I'm serving my family when I provide them with clean clothes. Picking up toys for the millionth time may drive me to the brink of crazy, but I'm sure it makes my husband breathe a little easier to come home to a clear path.
I've written about Saint Zita before on Saints and Scripture Sunday. After reading more about her in A Book of Saints for Catholic Moms, I'm reminded that a negative attitude about mundane chores can spill over into other areas of my life, spoiling things that should be beautiful.
As we approach Lent, I'm going to challenge myself to have a better attitude in serving my family. I'll be adding this prayer to my list this week:
Charitable Saint Zita of Lucca,
you spent your life working for others and serving the poor.
Please help us to carry out our chores with love,
with care, and with a positive attitude.
May we look for opportunities to consume less
and ways to share what we have with those who are in need.
Intercede for our loved ones who are struggling with illness, debt or anxiety.
Help them, and all in our family, to know the constant love and compassion of God, our Father in heaven.
Amen.
How's your attitude about household chores? Are you positive, or like me, need some work? Be sure and leave a comment to share.
Looking for more faith filled link ups? I'll be sharing my stories at:Scripture and a Snapshot, Sunday Snippets, Spiritual Sundays, Hear it on Sunday, Playdates with God,Titus 2sday,On Your Heart Tuesday,Domestically Divine Tuesdays,Gratituesday,Word Filled Wednesdays, Walk With Him Wednesdays, iFellowship, Planting Mustard Seeds, Good Morning Girls,and Journeys of Faith Fridays.