6 questions.
Some with silly answers, some might be a little more serious.
All designed to spark conversation and let you get to know the blogger you read a little better. Not my idea, but Kendra's, with Answer Me This
Let's go –
1. Beach or Mountains? Where would you rather be?

The beach, without a doubt.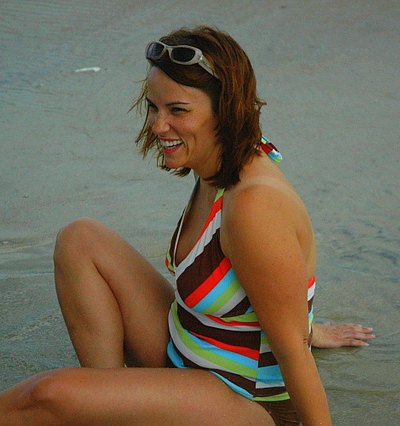 My entire family is happier when we're on the beach. The kids run and play, my husband feels like he is home, and I love the air, the sea … everything.
2. Which is more fun: Christmas Eve, or Christmas morning?

Christmas Eve.
Inevitably, I've left things until the last minute, and it's a wild scramble to get things wrapped and get to bed. But, as my back is aching while wrapping presents, I think of my sweet little ones and how much they enjoy Christmas morning.
I always go to bed happy on Christmas Eve.
3. What's the most embarrassing childhood outfit you remember wearing?

I didn't think I had a good answer to this question,then I remembered that my grandmother loves to put old pictures on Facebook.
How about this gem?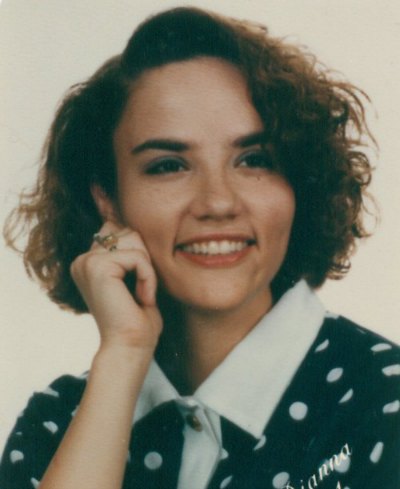 Add in the blue eyeshadow, rings on every finger and permed hair – we've got a winner!
4. Your house is quiet, you don't have to do work (housework included). What do you do?

Drink an entire pot of French pressed coffee and read a book while sitting in the sun. I'd also love to squeeze in some writing, too!
5. What movie do you want to watch when you're feeling under the weather?

Depends on if I want to laugh or swoon. Need to laugh? Zoolander, hands down. Want a romantic comedy? I could watch Shakespeare in Love until my eyes bleed.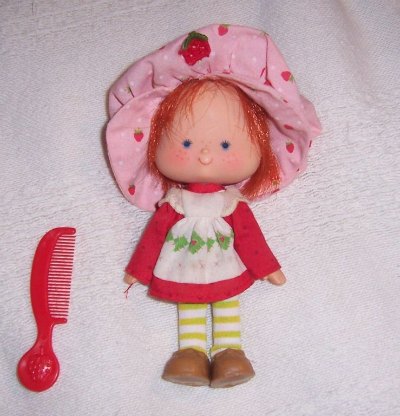 6. Did you have an American Girl doll when you were little? If so, which one?

Nope. I'm not sure they were around when I was young.
We had Strawberry Shortcake dolls – I had quite the collection!
Were you surprised by some of these answers?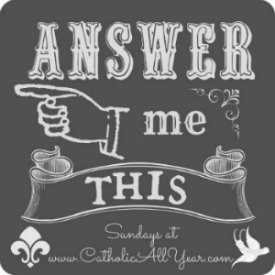 Many thanks to Kendra at Catholic All Year Long for this fun linkup — head over there and learn more about some of your favorite Catholic bloggers.