Ready for another day of water play for kids? Let's go have some fun!
Grab a ladder and some string or ribbon – we're going to set up a piñata, water play style!
My kids love piñatas and water balloons – a hot summer day is perfect to combine the two for some water balloon piñata fun!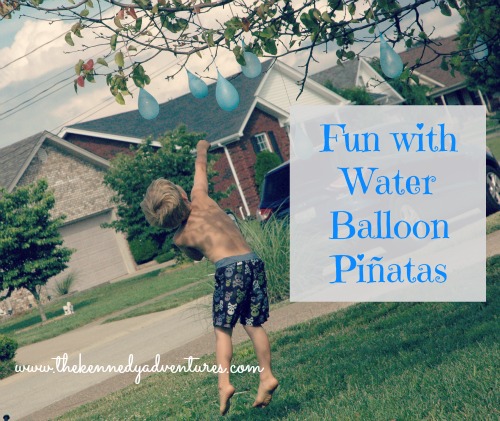 Materials You Need:
Water Balloons
Ribbon
Rope
Blindfolds
Baseball Bat
Bathing Suits
Sunscreen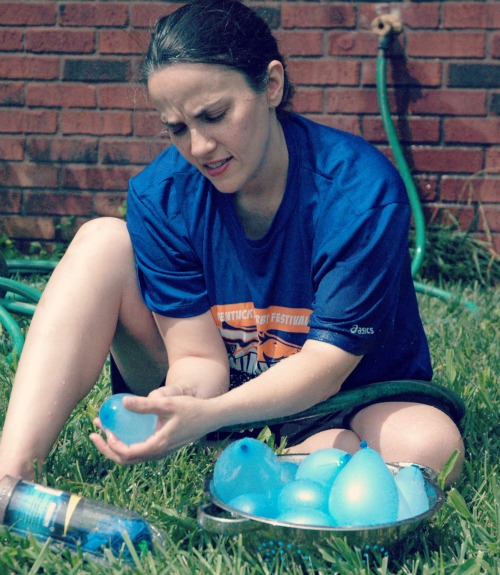 Get your water balloons prepped and ready. (Check out this picture! I think I broke as many water balloons as I filled!) After filling them, attach curling ribbon of varying lengths.
If you've got a tree with low hanging branches, you're in luck. Simply tie the balloons to the branches using the ribbons you attached.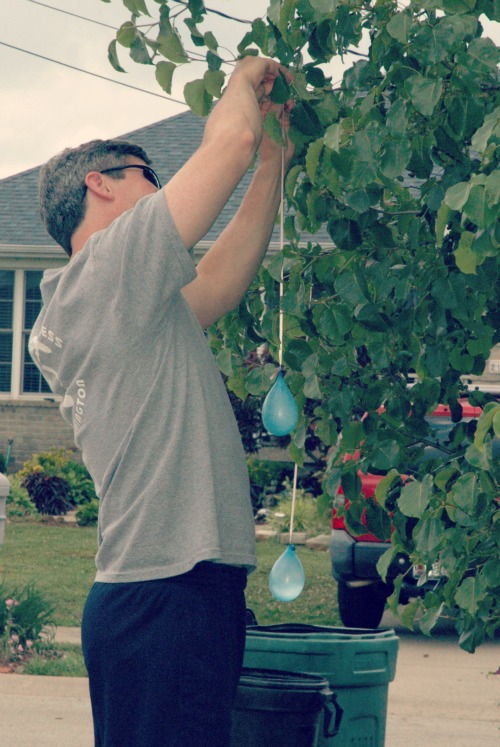 No trees nearby? You could always use a rope to create a place for the balloons to hang.
Get the kiddos in their bathing suits, coat them in sunscreen and head for the outdoors.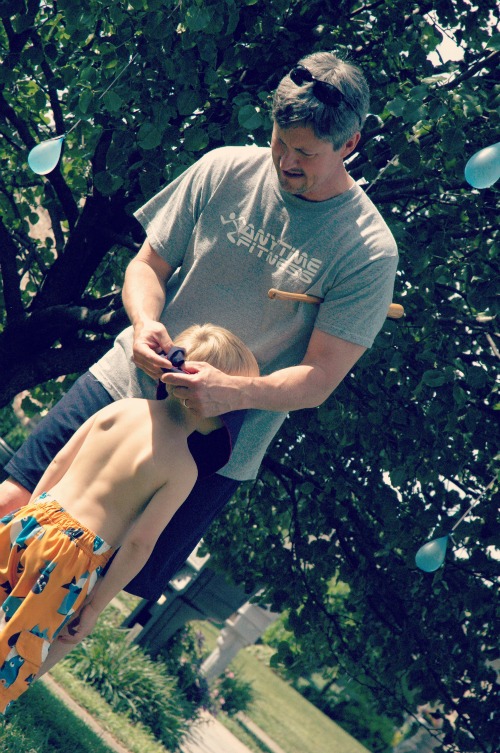 Give your children a plastic baseball bat and have them take turns swinging at the water balloons. For added fun, add some blindfolds for extra challenge.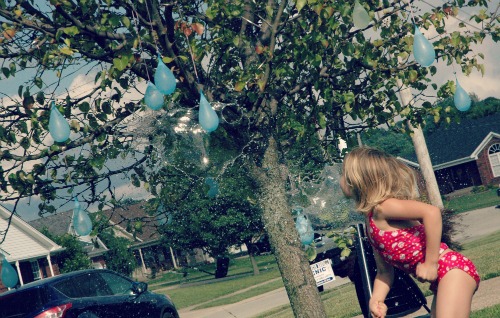 Be sure and have some beach towels on hand!