Ready for some artistic water play for kids today? We're wrapping up our last idea for water play for children – don't miss the previous posts for more fun.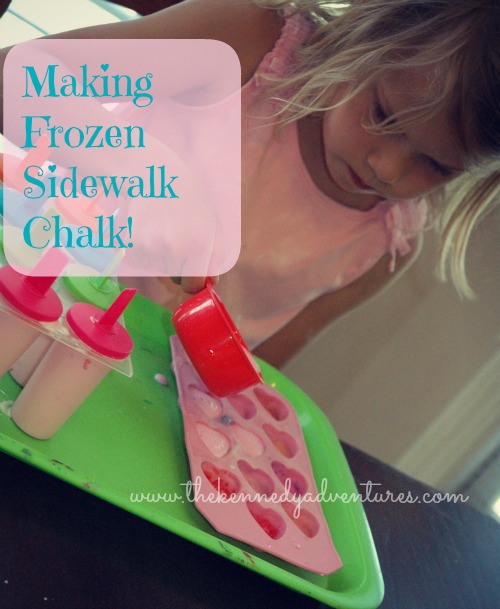 My kids love to play with sidewalk chalk, so when I saw this version from Reading Confetti, I knew they'd love to try frozen sidewalk chalk.
Materials:
Cornstarch
Water
Washable Paint
Ice Molds (isn't this penguin mold adorable!)
Bathing Suits
Sunscreen

After your baby goes down for a nap, head to the kitchen to do some prep work.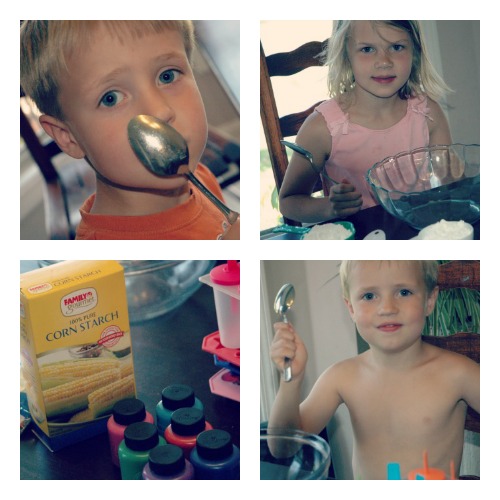 You'll mix water and cornstarch together, adding enough paint to make it colorful.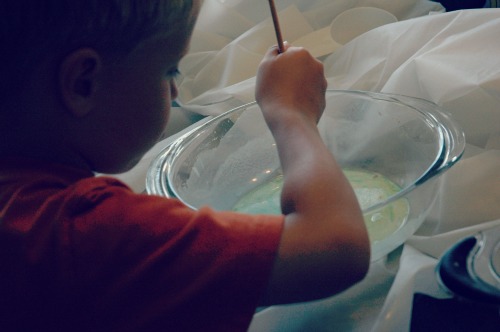 Pour into ice molds and stick them in the freezer.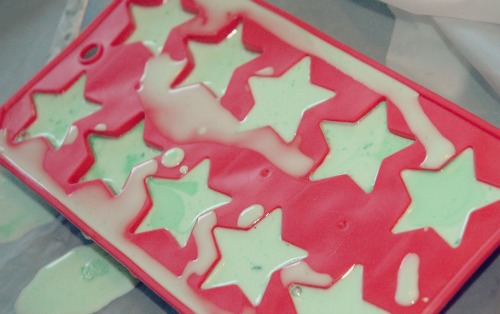 For best results, larger molds are better. As the chalk begins to melt, the smaller molds are a bit harder to handle.
In the morning, after breakfast, send your children off to get cleaned up while you gather the supplies for a fun day.
(The baby didn't get to participate in this activity. She still puts everything in her mouth, and I didn't think paint water was a good idea for her.)
Have your kids put on their bathing suits and sunscreen then head outside.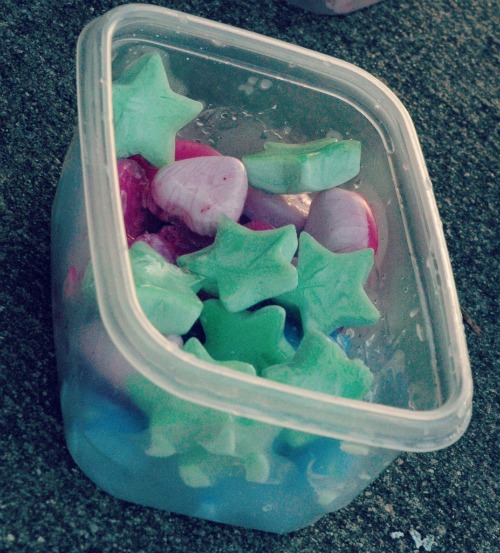 Turn them loose with the frozen sidewalk chalk and let the fun begin!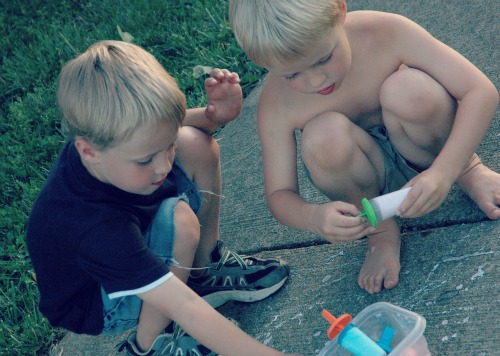 Your kids can use the chalk to draw on the sidewalk, or even each other.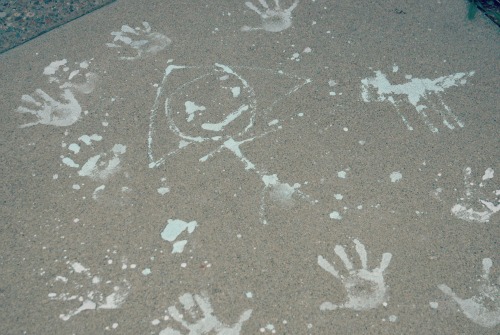 They created murals and had fun watching the chalks melt and run together.
How would your children use frozen sidewalk chalk? Don't forget to share your ideas in the comments!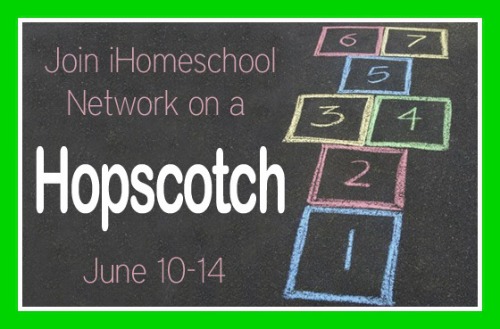 You won't want to miss the Summer Hopscotch over at the iHomeschool Network.