Ready to keep your kids cool while they have fun this summer? Let's kick off today's water play for kids with a bomb.
A sponge bomb, that is!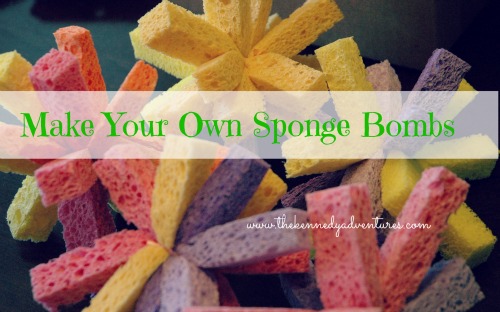 Clear off your kitchen table and gather your supplies. In just a few minutes, you'll have fantastic sponge bombs ready for the pool or playing in the yard.
Materials:
Sponges (I love the brighter colors best)
Buckets
Fishing Line
Heavy Duty Scissors
Bathing Suits
Sunscreen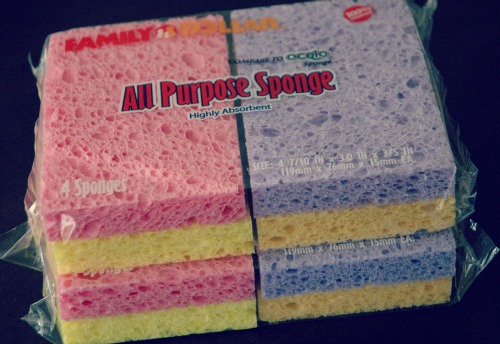 Start by cutting your sponges into fourths, long ways. Let your kids pick the colors and gather 8 strips together. (for the baby, I used 4 strips — she tends to just suck the water out.)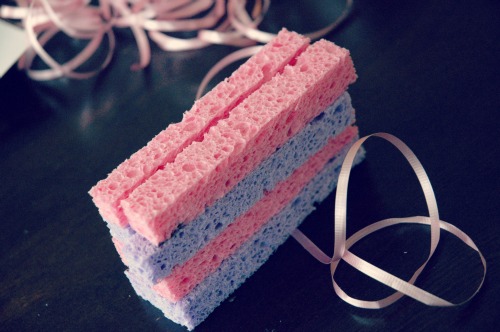 Of course, I couldn't find the fishing line, but curling ribbon worked just fine to tie the strips together. In no time, you'll have a soft, squishy sponge ball perfect for water play.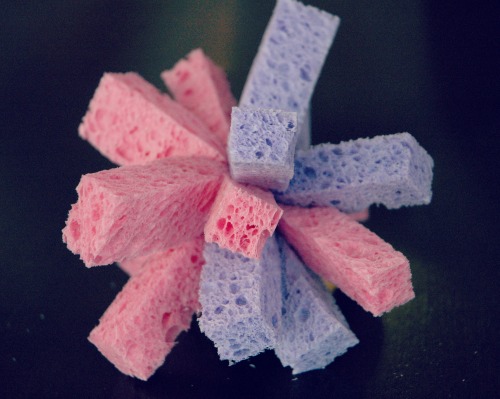 Ready to head outside? Be sure everyone is loaded up with sunscreen.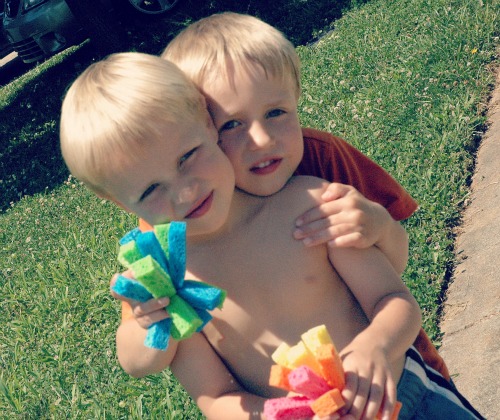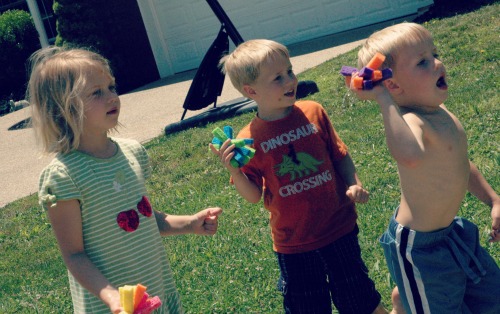 Fill your bucket halfway with water, then drop the sponge bombs inside. Your kids can play catch with the sponge bombs, try some target practice, or chase each other around the yard.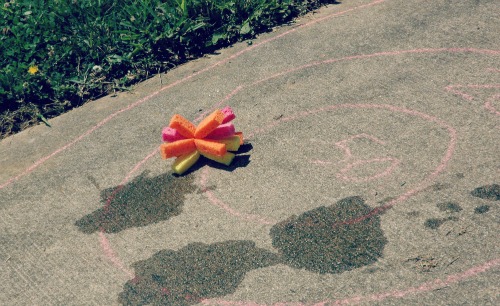 How would your kids play with sponge bombs? Beware — you might be one of their targets!
You won't want to miss the Summer Hopscotch over at the iHomeschool Network. You'll find over 30 bloggers discussing fun summer topics!