Summer is here! Let's keep cool with some water play for kids! Today kicks off a five day series of fun water play ideas for children.
Don't forget about the youngest members of your family when you're thinking about water play. Babies and toddlers can enjoy water play just as much as their older siblings.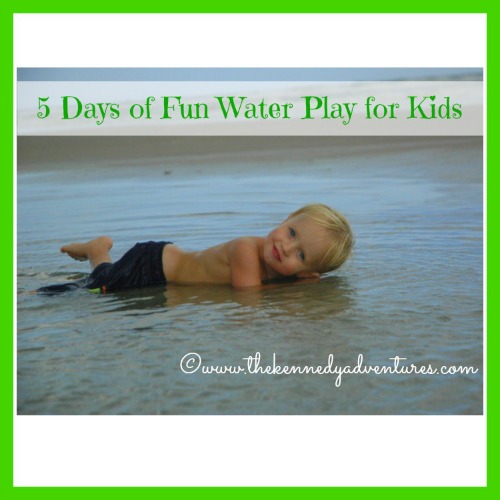 The Kennedy Kaboodle all have birthdays in the spring and summer, so I'll usually request swimsuits and pool gear for birthday presents.
For her first birthday, Maeve got a baby pool, floats and snazzy new bathing suits for the summer season.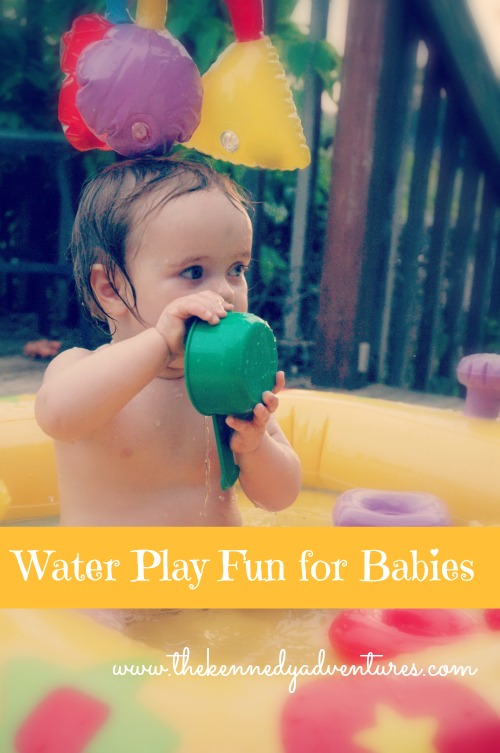 Things You'll Need
Baby Pool
Bathing Suit
Swim Diapers (if you'll be at a public pool — we don't use them at home)
Nesting Cups
Funnel
Colander
Bath Toys
Sunscreen
Sun Hat
We set Maeve's pool up on our deck and simply sat back and watched her have fun. She loves bath time, so the pool is like a fun bathtub outside.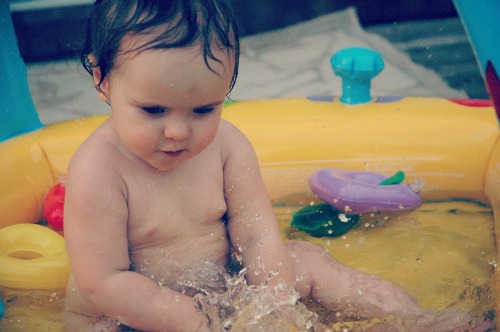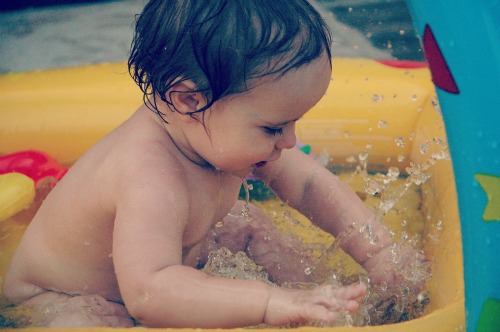 You can give the baby nesting cups or measuring cups, showing her how to pour water. Funnels and colanders are fun for water play with babies, too!
(tip — don't let rainy days get you down! You could even set up the Baby Pool in the kitchen. Just grab some towels to surround the pool, then let your baby have fun while you cook!)