This shop has been compensated by Collective Bias, Inc. and Walmart Family Mobile. All opinions are mine alone. #Tips4Trips #CollectiveBias
Soon, we'll be kicking off another homeschool year. Before we hit the books again, I want to go on a family road trip. We haven't decided on our destination yet, but I'm already starting to make plans.
You'll find me making lists of everything we need to bring, from healthy snacks to our favorite books and games for travel. I also want to make sure our smart phones have all the apps we need to make our summer road trip a success.
Take a look at some of our favorites!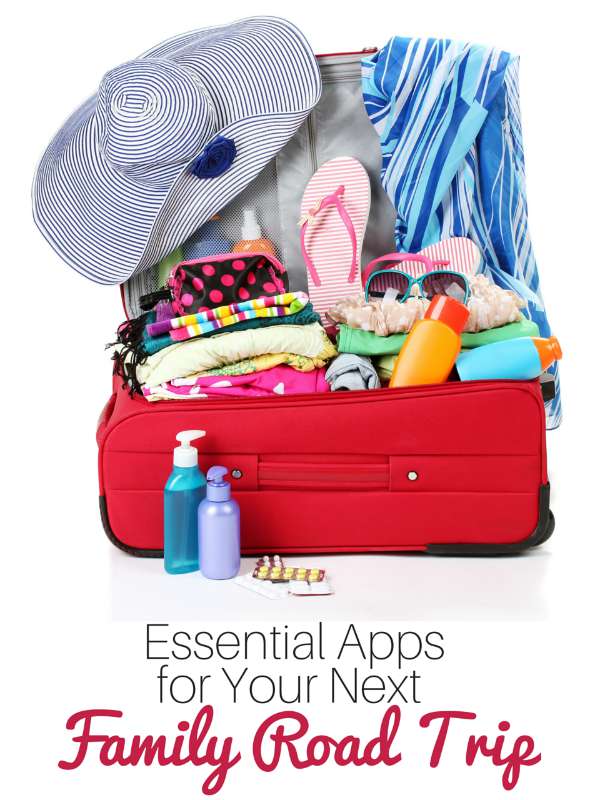 Essential Apps for Summer Road Trips
Gas Buddy
When you're on the road, you're going to need gas at some point. Gas Buddy uses your location and finds the best gas prices nearby.
Groupon
Take a look at your destination and points along the way. Groupon can save you some cash at restaurants, attractions and even lodging.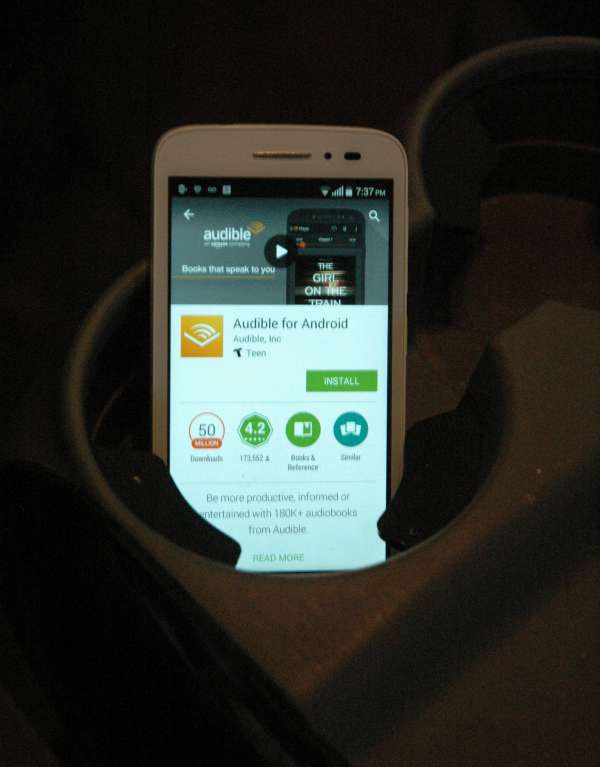 Audible
Audible is another app that we use almost every single day. To supplement our classical homeschool, we listen to favorites like Greek Myths and Peter and the Starcatchers!
Road Trippers
Need help planning your itinerary? Take a peep at Road Trippers.
Swim Guide
Are you heading to the beach? You need the Swim Guide. You can find the beach closest to you and check the water quality.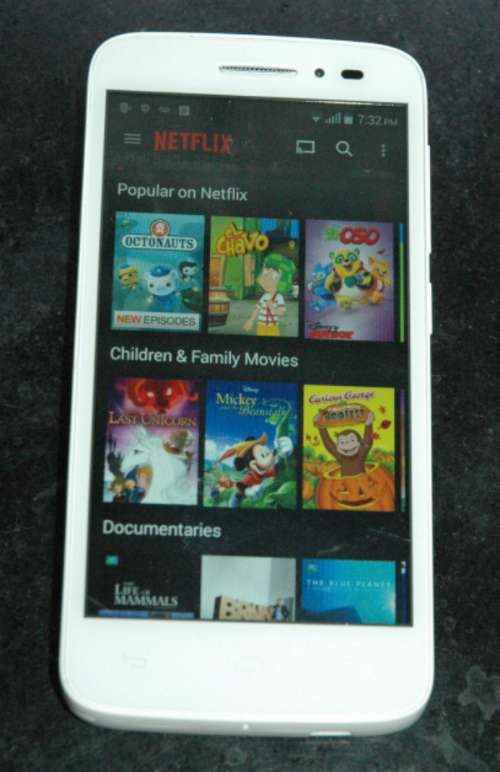 Netflix
We use Netflix in our homeschool, so why wouldn't we take it on the road? We watch everything from science shows to animal documentaries. I even have my go to list for shows for Moms to watch.
Sit or Squat
Seriously, taking the kids to the bathroom on a road trip can be brutal. Maeve is using the potty consistently, while Baby Daniel is still in diapers. I need restrooms that are clean and large enough for me to hustle all of my kids in together.
Enter Sit or Squat. Users rate bathrooms based on a set of criteria so that you can avoid the grungy spots.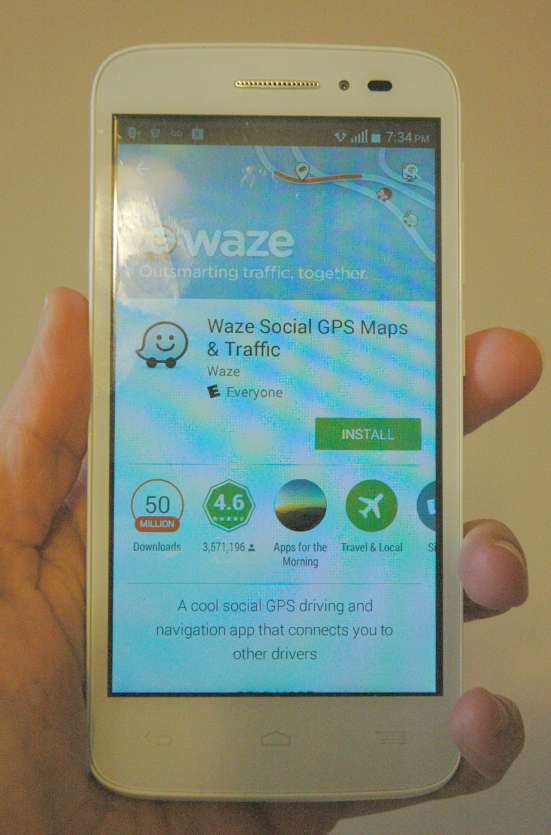 Waze
While you're on the road, especially with children, you need to know about traffic jams. Waze is the largest community based traffic and navigation app, with drivers sharing real time traffic and road information.
Instagram
What would a road trip be, if you weren't documenting your journey? With Instagram, you can snap pictures, share them with others, and stay connected while you record your memories.
Google Maps
Google Maps is our go to navigation app. I use it even around town, when I'm not sure of where I'm going, or want to 'test' a different route.
In my husband's job as a real estate investor, a smart phone is essential. He needs to be able to pull up maps, check his email on the go, and stay connected with a strong signal.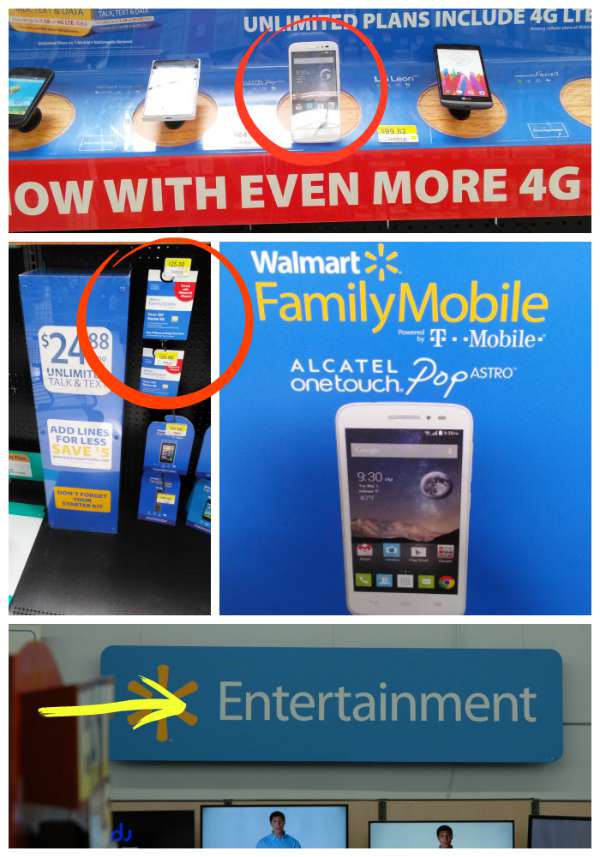 I surprised him a few weeks ago with a Alcatel One Touch Pop Astro on the Walmart Family Mobile plan.
I switched over to WFMs 4G LTE service earlier this year and loved it. I knew it would be perfect for him!
The Walmart Family Mobile service is $29.88/month (for the first line) on the Unlimited Talk, Text & Data service plan which includes up to 1G of 4G LTE data. You can get your phone activated in the store, or do it yourself at home. (it's super simple)
Disclaimer: All prices for phones and plans included in this post are accurate as of the date of posting; however, these prices are subject to change. Please refer to Walmart Family Mobile or your local Walmart for current pricing.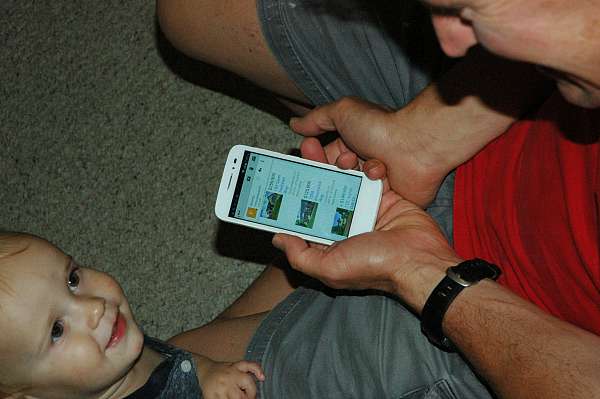 What about you? I'd love to hear some of your FAVORITE apps that help with family travel. Are you using Walmart Family Mobile? Chat me up!