I'm certainly not an expert on marriage, but there's something I've learned over the past few years. Dedicated time together as a couple is VITAL to your relationship.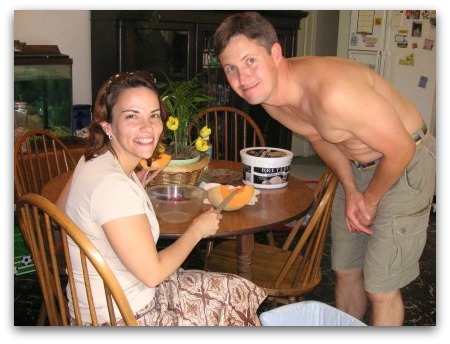 I know we're all busy, with work, children, school, and more — over at my house, we're learning again how to MAKE time for each other. We've instituted a Date Night box – filled with ideas from both of us. My husband made the rules that we had to put at least 6 ideas in the box that were unique to us. In other words, we'll be trying some brand new things!
Ready to get started?
1.Local Winery Tour
Depending on which part of the country you're located, you're apt to find a winery nearby. Even here in Bourbon Country, we have small local wineries.
Winery tours will take you on the back side of the production process, and you'll learn more about how to pair wine with food for the best flavor. Best of all …. you'll get to taste the products!
Brett and I will be visiting Milla Nova Winery – literally 5 minutes from my house.
If you don't have a winery nearby, check with your local liquor stores, or even Whole Foods. Wine shops will have periodic wine tastings, and these are almost always free! Not a wine fan? What about a brewery tour, or a distillery tour? If you're coming to Kentucky, contact me, and I'll give you my don't miss bourbon stops.
2. Frisbee Golf
I saw this adorable warm weather idea on The Dating Divas, and thought, "Hey! We could do that!" We have two Frisbee golf courses in our city – one is just down the street from one of my favorite coffee shops.
You could play just for fun, or be super competitive. Either way, you'll get some exercise and have fun with your sweetie.
3. Bookstore Scavenger Hunt
My husband and I are both voracious readers, even though our selections are limited to One Fish, Two Fish at the moment. This dating challenge from Love, Actually gives you a list of fun tasks to accomplish while at the bookstore. You'll have fun, and learn something about your partner along the way.
4.Bowling for Love

As cheesy as it may sound, Brett and I had our first date at a bowling alley. I met him on Match.com, and he hosted a meet-and-greet at a local pub. As soon as we could pull away from the others, we headed to the now defunct Lucky Strike Lanes.
For a fun twist, how about some new bowling rules?
5. Thunder Down Under – lingerie shopping
Sometimes, it's all about going out of your comfort zone.
What woman wouldn't want her husband buying her lingerie? What husband wouldn't want to buy lingerie for his wife? I'm not talking about t shirt bras or sensible nightgowns you usually wear to bed. I'm upping the ante here, to things that you wouldn't normally buy for yourself.
Get your nerve up, and visit your local Victoria's Secret store first,then find an adult shop in your area. Who cares if someone sees you? You're married!
Added tip – you may want to have the children spend the night with family, or grab a hotel room for the evening!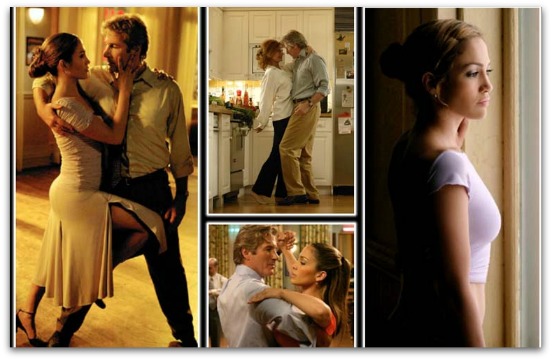 6.Dance the Night Away
Speaking of getting out of your comfort zone — the thought of dancing makes me have a panic attack. I have four left feet, and if you ever see me dancing somewhere, it probably means I've had entirely too much to drink.
Don't get me wrong … movies like Shall We Dance take my breath away, but I am a giant klutz.
So, what did my dear sweet husband do? Signed us up for a ballroom dancing session. I may have to pay someone to video this escapade. No worries. You won't see me on Dancing with the Stars anytime soon.
7. Cook Up Something Great!
I'm not the greatest cook in the world. I hate making a dinner, then having the children push it aside.
Is your spouse a culinary genius? Have a new recipe you want to try? You could try cooking at home, heading to Williams Sonoma for some free demonstrations, or look for a local cooking class.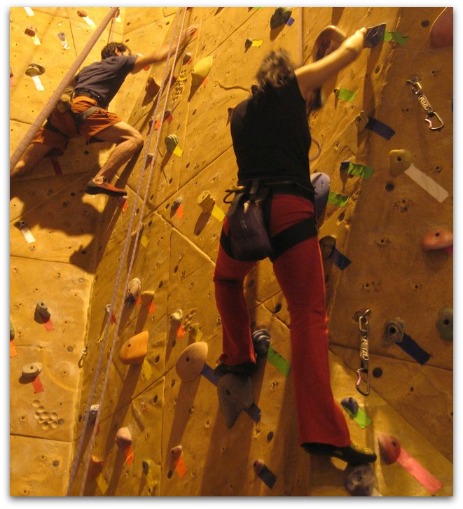 8. Get Your Climb On
I have some friends in my running group who do rock climbing, and it's always sounded so intriguing to me. Give your husband the rock star treatment, and work out together.

9. Help Others Out
My friend Angie, over at The Jammie Girl offered up this suggestion.
Volunteer together at a soup kitchen or perhaps a running event
It's a fantastic idea! We could visit the Cathedral during the week to help out with lunch, then help staff a running event on Saturday. It's an excellent way to bond, be thankful for each other, and help others out.
I fell in love with this idea ever since I saw my friend Autumn's work. Sips and Strokes is a new concept – small group setting to teach you how to paint a masterpiece! They have Date Nights, as well as kids classes.
Not brave enough to try your hand at painting? What about visiting a local art museum or gallery? You can discuss your favorite pieces, or things you both love to hate.
Am I missing your favorite date night idea? Please share your thoughts!
I'm linking up to Sunday Scoop,Keep it Simple Sundays,Making Your Home Sing,Top Ten Tuesdays, Tip Me Tuesday,10 on Tuesdays Works for Me Wednesdays, Wordful Wednesdays, The Mommy Club, Penny Worthy Project andPenny Pinching Party
More resources for date night ideas:
Pinterest
The Dating Divas
Love, Actually