Are you ready to throw the best girl's birthday party ever? You've got to look through these ideas for birthday parties for little girls. They make me wish I was a child again!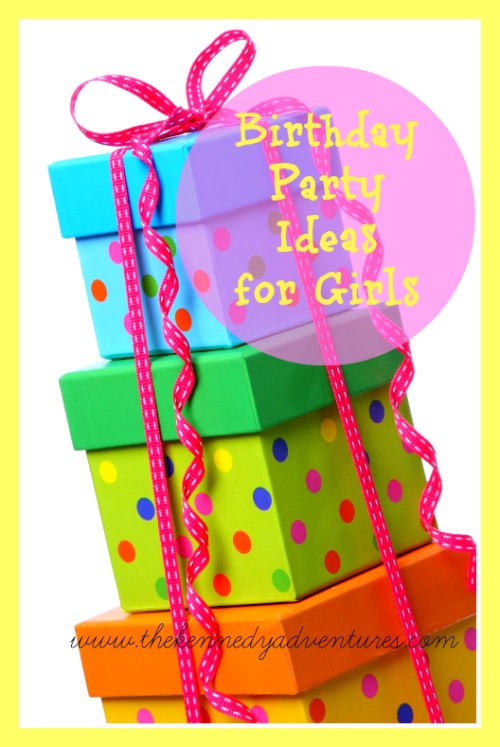 1. Toy Story/Cowgirl Party
We love Toy Story 'round these parts. Ride over and see this cowgirl party! For more inspiration, visit Beth Kruse.
2. Alice in Wonderland Party
Have a tween girl in your house? This Alice in Wonderland Party is fantastic! Kim says she only spent $75! Wow! Need more ideas? Take a seat in the Polkadot Chair and look at her party.
3. Cake Decorator Party
Got a girl who loves to bake? A cake boss party would be perfect for your aspiring baker!
4. Snowman Themed Party
Hosting a party in the winter? How about a Frosty the Snowman theme?
5. Wizard of Oz Party
Is your daughter a fan of Dorothy? Visit the super talented Kim from TomKat Studio for an adorable Wizard of Oz party.
7. Mermaid Party
I've been fascinated by mermaids since I was young, probably thanks to my Granny, who took me to Weekie Wachee to see 'real' mermaids. If I lived near a beach, you can guarantee that I would attempt to pull off this amazing mermaid party.
8. Fairy Parties
Have a daughter who is into fairies? This budget friendly woodland fairy party is a must see.
9. Owl Camp Out Party
This would be perfect for a fall birthday party. Amy from Living Locurto, shares her owl themed camp out party. If your daughter isn't brave enough to camp out in the back yard, try this in the basement.
10. '80s Rock Star Party

Growing up in the 80's, I squealed out loud when I saw this jelly bracelet, inflatable guitar, Madonna-inspired bash! Girl band wanna-bes, unite!
What would your dream birthday party be for your little girl? If you've thrown a beautiful bash, be sure and leave me a link in the comments. Have a favorite I've missed? Be sure and share with us.
This post is linked to Top Ten Tuesdays, Works for Me Wednesdays, as well as Fun for Kids Friday, Home and Family Friday, The Mommy Club,and Flaunt it Friday.