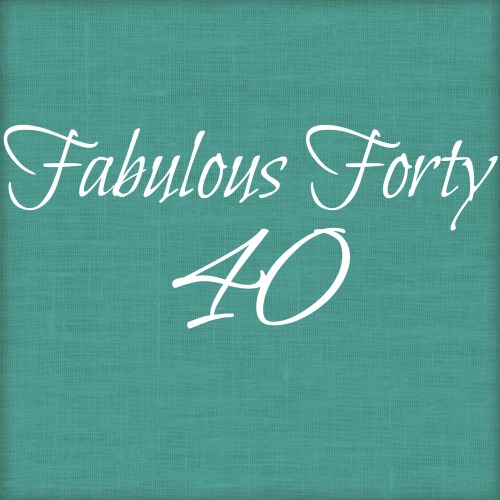 Next spring, I'll hit a milestone birthday.
Some women approach this life event with tears and trepidation. Not me.
My life is cluttered, crazy and chaotic – and I wouldn't change a thing. My house is full of noise and rambunctious love – more than I ever imagined.
As I turn 40, I'm celebrating for the next few months. Inspired by a series on Life Your Way, you'll see forty posts here, leading up to my big birthday. Stay tuned for gift ideas, recipes for picky eaters, parenting thoughts, fitness tips and so much more.
If you missed a post – just click here to see all the posts in the Fabulous Forty series.
Are you celebrating a milestone birthday soon? Come party with us!