Summer is finally here! We're gearing up for lazy days at the pool, spending time with friends and family, and enjoying the beautiful weather!
We're also planning how we can live our Catholic faith at home, outside of Mass on Sundays.
Take a look at this interactive Catholic family calendar for June. You'll find listings for feast Days, Holy Days of Obligation, craft ideas, recipes, books and more to help you create your domestic church.
This makes living the liturgical year a little easier for busy moms!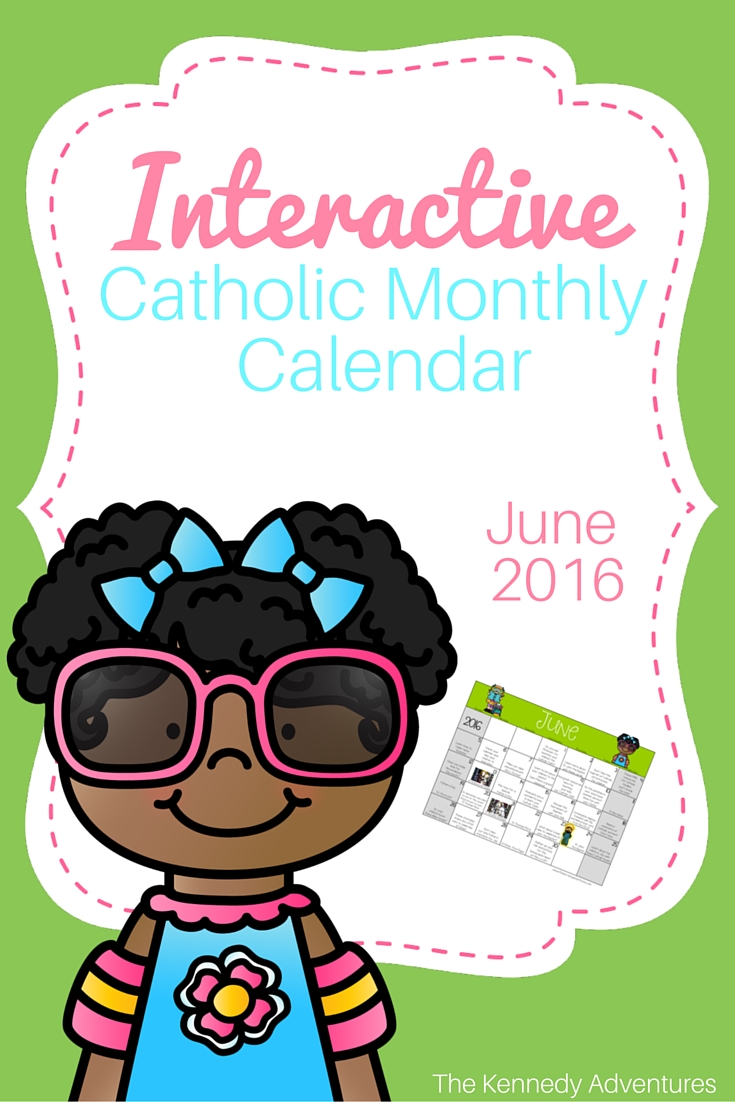 Catholic Family Calendar
June is jam packed with liturgical fun! We celebrate St Anthony of Padua, St John the Baptist and more!
We've got some special Saint Fun Fact cards to help you celebrate the saints in the upcoming months – don't miss it!
Looking to build your family culture around prayer? These Printable Rosary Cards are the perfect way to introduce your children to the Rosary.
Print it out and put it in your homeschool binder or on your bulletin board for the entire family to see. You can also access it from your computer desktop, laptop, tablet or smart phone to explore the links and ideas it contains.
If this calendar is helpful, please feel free to pin this post on Pinterest, or share with your friends on Facebook.
Want to access the calendar as soon as it's released? Sign up for the email updates — once a week, all the latest posts are sent right to your door.
What do you have planned this month? I'd love to hear how your family will be celebrating!