I go on Pinterest binges, seriously. I'm on a roll as of late.
I try to teach Rachel as much as I can when the boys are at preschool, but sometimes, things don't work out according to schedule. On those days, I need to keep the boys occupied and relatively quiet while Rachel is working. Crafts are good for a while, but sometimes it can take too much supervision.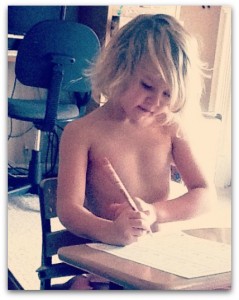 Enter Busy Bag Ideas. These are ideas designed to fit in a gallon ziploc bag, handy for you to pull out when you need to keep kids busy. I've made a couple that were a huge hit at my house.
First, we did Felt Cupcakes. You follow the handy dandy template, and cut out cupcakes, liners, icing and decorations. For permanence, give your wee ones a glue stick. I'm leaving ours unassembled for now, so we can use them over and over.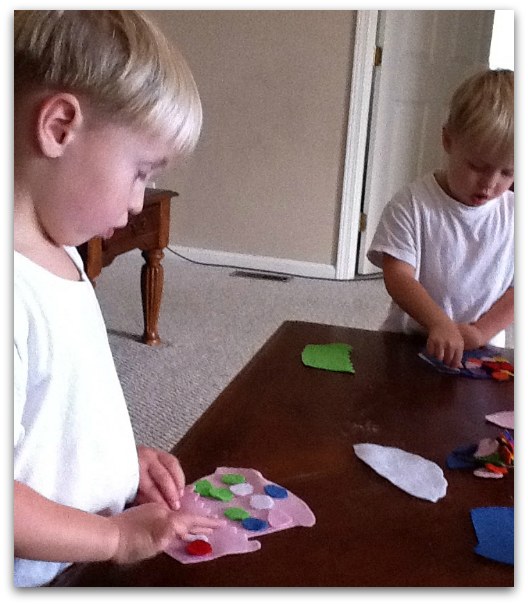 We also did a Clothesline activity. Once again, felt is your friend. Cut little clothes out of felt, string a clothesline up, and let your little ones go to town. It's a great activity for improving fine motor skills, counting, color matching, patterns and more. Super easy clean up as well.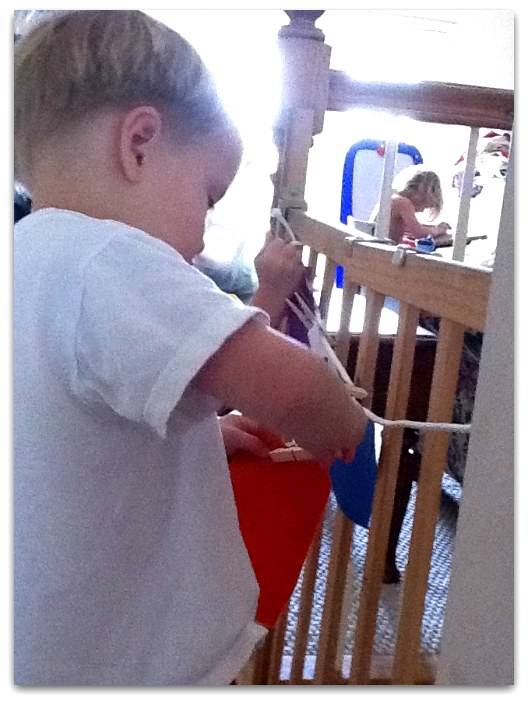 I had some leftover pasta that my husband and children disliked, and I was at a loss for ideas. Enter colored pasta. I'm now the proud owner of 2 lbs of multiocolored pasta — perfect for beading activities, or crafts. Thomas loved getting to help me, and it really was easy.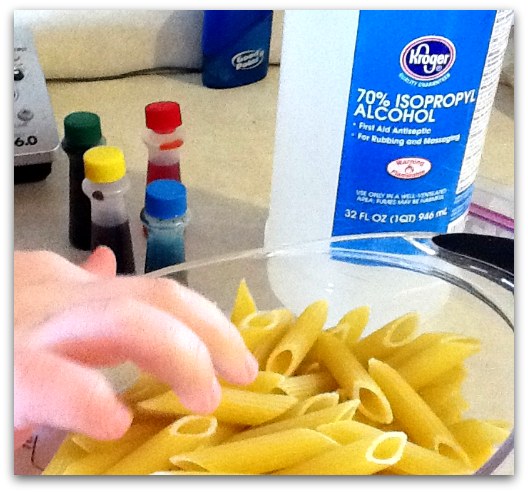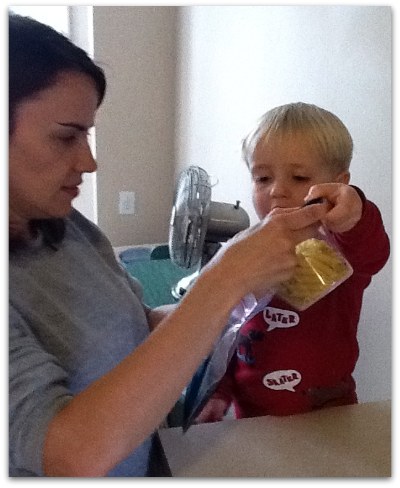 My Pinterest fail (sort of)? Corn Dog Muffins. These looked supremely easy as well, but let's remember, I'm not the greatest cook. Rachel had a ball helping me, and I thought everything was going as planned.
Imagine my surprise, when I pulled the muffins out of the oven and got this.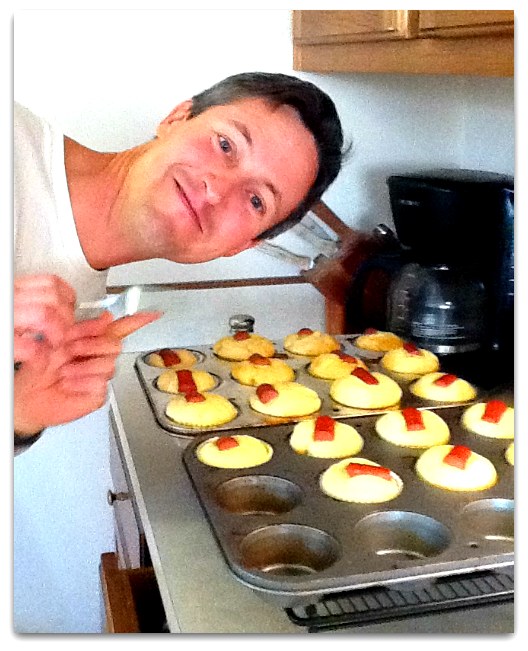 Somehow, I missed the instructions that I needed to squish the hot dogs down into the batter. I thought they would just fall down into the muffin. They were good, but just reminescent of phallic symbols. Thank goodness my husband and I were the only ones who laughed. They kids loved them, but plucked the hot dogs off the top and ate them, leaving the corn muffin behind. Back to the drawing board on this one.
Head over to visit my friend Julie, over at Dutch Being Me for her 52 Weeks of Pinterest. You know you have some ideas — if not, go visit my boards. Surely, out of over 600 pins, you'll find something you like!