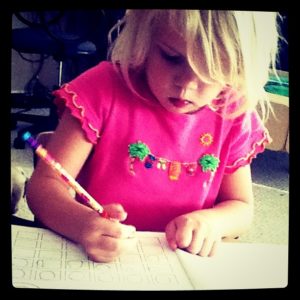 It's fall …. finally. That means it's time to study apples.
If you ask Rachel, she'll tell you that her FAVORITE apple book is "How to Make an Apple Pie and See the World". It was a read aloud for our Memoria Press kindergarten curriculum, and she asks to read it at least once a week!
Head over to my monthly post at The Homeschool Classroom for ten more apple books, crafts, printables and more. You'll have everything you need. I can even let you borrow my children for apple picking if you like.