It's funny how when I tell God I'm ready to listen, and go where He leads, we head off into uncharted territories.
Like marketing.
Marketing?
Yeah, that's what I thought, too. I have been asked to be on the Marketing/Communications planning committee for our local Catholic Homeschooling Conference. Apparently, since the gals in my homeschooling group know I write here, at Catholic Mothers Online, and at the Homeschool Classroom, hang out on Twitter and Facebook, they thought I'd be a good choice for getting the word out.
So, if you're a Catholic mom, a homeschooling mom, or simply want to help me out, follow us on Twitter. I'm hoping to see my friend Leanne there.
I'm sad that I missed the Behold Conference this weekend, but instead of being jealous, I was happy for the women who got to attend. I'm marking my calendar for next year, and I hope to drag Angie along with me and Leanne.
It seems like early summer around here — with temperatures up in the 80's. I've decided that I need a farmhouse, on some acreage, with a pond, to keep my children and the dog happy!
Obviously, we've enjoyed the weather!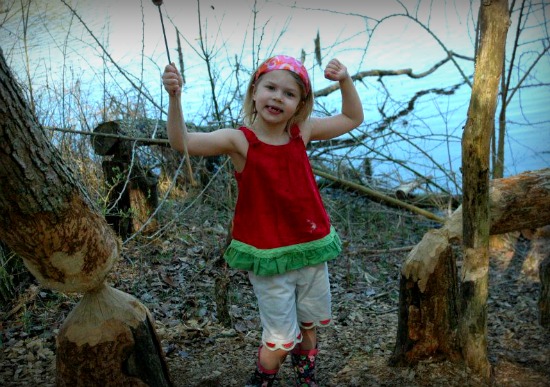 If the weather continues, we'll be breaking out the pool soon. Just in time for me to work on all these books I'm reading.
Number 5 — what about a Baby 5.0 update? I'm 28 weeks – according to Baby Center, this baby weighs about 2.5 pounds. I believe it — these baby kicks shake the bed!
It's March Madness around here — so all the talk is basketball! Even though my friends Kathryn and Lisa will be cheering for Iowa State, instead of my beloved Kentucky Wildcats, I still love them. The rest of you better cheer for the Cats on Saturday!
Do you need some ideas for celebrating St Patrick's Day? I've got a list of crafts, books, recipes and more!
For more Quick Takes, visit Conversion Diary!