Since we don't have cable, I miss a lot of commercials and advertising. Rachel doesn't miss a beat, and when we opened the box from BSM Media, she squealed out loud –
"MOSHI MONSTERS!!!!"
My 6 year old knew more than I did.
What we received: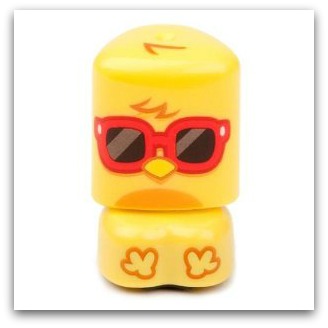 1 Bobble Bots Moshi Monster Moshling – DJ Quack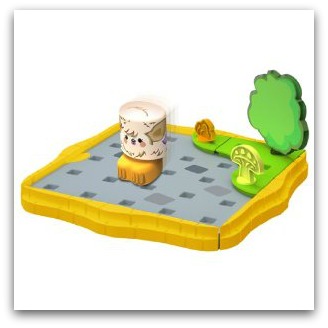 1 Bobble Bots Moshi Monster Starter Set – Cobblestone Corner with Squidge Moshling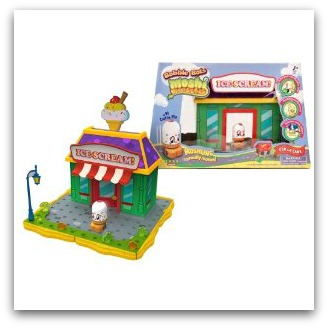 1 Bobble Bots Moshi Monster Store – Ice Scream with Cutie Pie Moshling
The pieces interconnect to build your own Moshi Monster city – customizable any way you want! Each item also includes secret codes that unlock rooms in the Moshi Monsters virtual world.
We peeled open the box while the little brothers were at school, and Rachel went to work. She loved the tiny Monster Moshlings, and quickly figured out how to connect the starter set and the store together. She had a ball with free play — just letting the Moshlings zoom around the kitchen floor.
The boys loved the Moshi Monsters as well, but they are a lot rougher than Rachel – poor Dr Quack lost his head quickly.
Want to try out Moshi Monsters for your own children? BSM Media is graciously sponsoring a giveaway of one Bobble Bots Moshi Monster Starter Kit. Giveaway opens today, and will end April 12, at midnight. Spread the word to your friends – there are plenty of spring birthdays coming up, or this would make a perfect gift for report card success!
Disclosure: We received the above items to try and review. All opinions expressed are my own, honest thoughts.