The following is a guest post from my friend Lisa Schmidt. 
My son made his appearance six months ago weighing 10 pounds, 8 ounces. As you might suspect, I also gained quite a bit of weight during the pregnancy — so much that I was tested for Type II diabetes at my six-week postpartum check-up. Thankfully, the results turned up negative, but I left the appointment embarrassed and deflated … and resolved to get some things under control.
Since the appointment, I have lost nearly 30 pounds and am 10 pounds shy of my pre-pregnancy weight. While I'm elated with that success, I still have about 20 pounds to go to achieve optimal weight. I'm not an expert; I'm just a mom doing my best to live a healthy lifestyle — heart, mind, body, and spirit. Here are ten strategies I've used over the last six months to get my post-partum groove back.
1. Keep goals in check. 
While pregnant with my daughter about four years ago, I remember making all these glorious plans to finish some landscaping projects while on maternity leave. Oh how that makes me laugh now! I actually spent most of my maternity leave lounging in the oversized chair watching Law & Order marathons on TBS as my daughter snuggled in my arms.
Then after the birth of my son, I noticed I was doing it again — setting unrealistic and unachievable goals for myself. I'm an educated woman. What on earth possessed me to think I could train for and run a half-marathon 4 months after giving birth via cesarean? Start small and celebrate the milestones — focus on one meal and one workout at a time.
2. The Rule of 70.
Whitney Hetzel, editor of 9 Kid Fitness, lives by the Rule of 70.
70% of weight loss is due to what we eat and 30% from exercise. My weight loss results can be attributed to good food choices, along with exercise.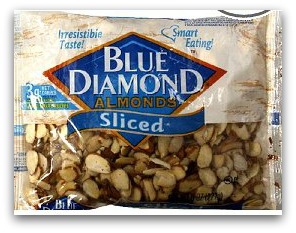 3. Just throw out the junk food already! 
To support the Rule of 70, I had to get rid of crap!
If it's in the house, I will scarf it down (even more when I'm hormonal and tired). Now, my pantry is loaded with fruits, Greek yogurt, almonds, and cashews. I don't deny myself an occasional treat. I just go out with the family to enjoy something special.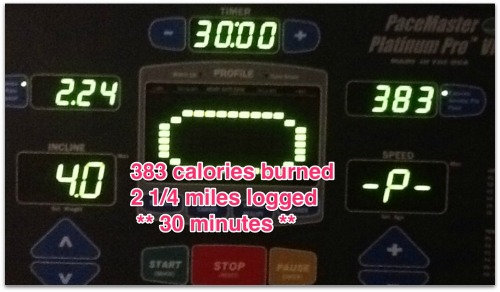 4. The Power of a 30-minute workout.
In a bad mood? You are just one workout away from a good one. I found an excellent treadmill workout that provides a great return on the investment of 30 minutes. No matter how busy my day, I can typically squeeze in 30 minutes. As the picture shows, I burned 383 calories and logged 2 ¼ miles in just 30 minutes. A good mood followed, too!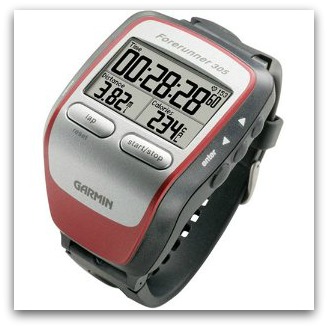 5. Use technology to stay on track.
"Be honest about what you eat and how hard you workout. You are only hurting yourself when you lie," says Bob Harper from The Biggest Loser. Two apps that keep me honest are Calorie Count and RunKeeper. I have also benefitted from "accountability partners" on Twitter.
I still have my sights set on running a half-marathon. Through Twitter I have connected with other women in training. We check in from time to time to motivate one another.
6. Establish your tribe.
Every woman needs a tribe. As Dr. Meg Meeker says in The 10 Habits of Happy Mothers: Reclaiming our Passion, Purpose, and Sanity, "Force yourself to pick a few good women who will go the distance with you … Pick up the phone and chat, even if you can touch base for only five minutes a week. But hang on to those you select for your tribe because you will need them more as you age. And they will need you."
And we really need one another during our post-partum months. A night out with the tribe does wonders for my spirit.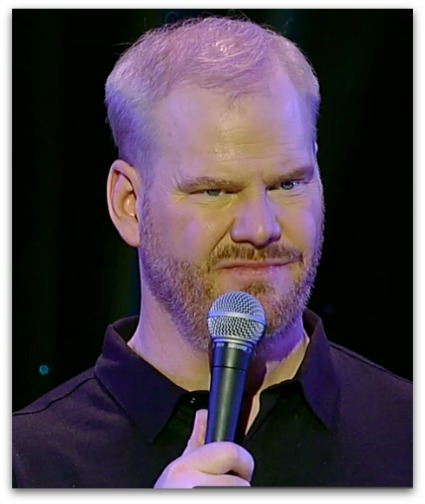 7. Laugh a little with the one you love.
Make sure to spend quality time with that love of your life, too. My husband and I have become very creative in finding ways to go on dates without ever setting foot out of the house. One of our favorite things to do is watch stand-up comedy by Jim Gaffagin. His jokes about parenting and home birth never get old. There's something romantic about laughing with my husband until it hurts!
8. For love of skirts.
Because I had a c-section, I am finding it especially hard to slim down through my mid-section. I can choose to get all obsessed over that, or I can choose to work around it and find flattering clothes for this shape of life. Four words: skirts with elastic waistbands! And I feel prettier in skirts anyway.
9. Get a good haircut. 
Hopefully you've established a good relationship with a hair stylist prior to having a baby. When I was at my wits ends with my thick mop a few months ago, my stylist made a few changes to make my cut more manageable. Good hair = happy mama.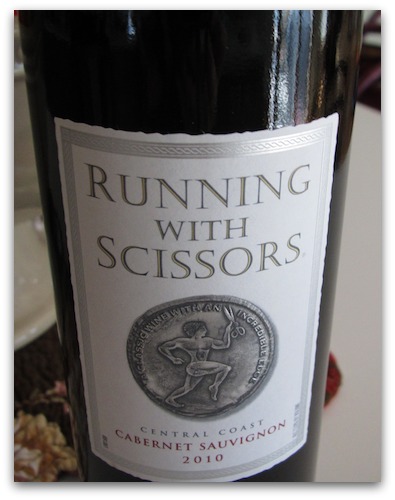 10. When all else fails, enjoy a glass of wine! 
And buy one with a fun title like Running With Scissors.
So there you have it. 10 ways to establish a post-partum groove — heart, mind, body, and spirit.
For all you mamas out there, how have you found your groove?
This post is linked up to Top Ten Tuesdays, Tip Me Tuesdays,Works for Me Wednesdays, The Mommy Club, 7 Quick Takes and more!
Lisa Schmidt writes at ThePracticingCatholic.com with her husband Joel. A proud Iowan, the Schmidts reside in Des Moines where Lisa is a full-time at-home mom. Lisa is also heavily involved in supporting Joel as he journeys through deacon formation. At The Practicing Catholic, Lisa enjoys writing about the things that bring her great joy: the Catholic faith, her family, fine arts, and good food.